GMO Sign account holders are provided with extra feature to backup security codes on their computers. These codes are available only when 2FA is active in your GMO Sign account. Follow the steps below to achieve emergency backup codes for login :
1. Sign into your GMO Sign account and go to your user profile. Click on View, present under two-factor authentication field.

2. Enter GMO Sign account password to authenticate and click Next.

3. The available codes are generated and displayed.
(The 5 backup codes shown here are available for 1 time use. At once, you can use only one OTP for login)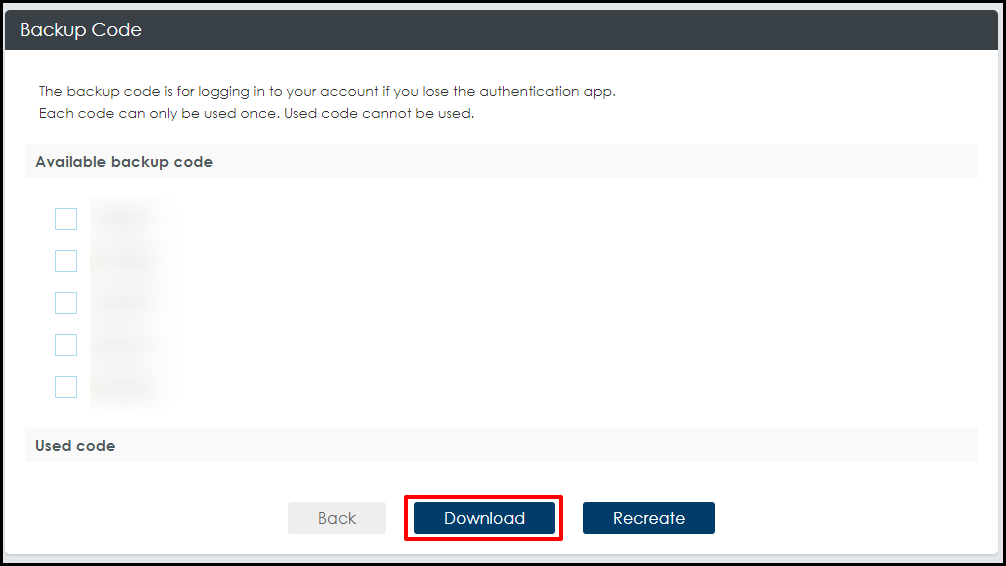 4. Use Download button to archive these backup codes on local system. This generates a TXT file, which can be opened in Notepad.

References Links
Enable two-factor Authentication
Disable two-factor Authentication