Administrators enforce two-factor authentication for all users who are linked to their accounts.
Steps to Enable 2FA for All Users
1. Log into your GMO Sign administrative account and click on the Admin Panel >> Login Options >> Two-factor authentication.
2. Use the toggled button next to "Set for all users" to set this feature to mandatory. Then, click on Save.
3. A confirmation message indicates that two-factor authentication has been enabled for all users. [Video Preview]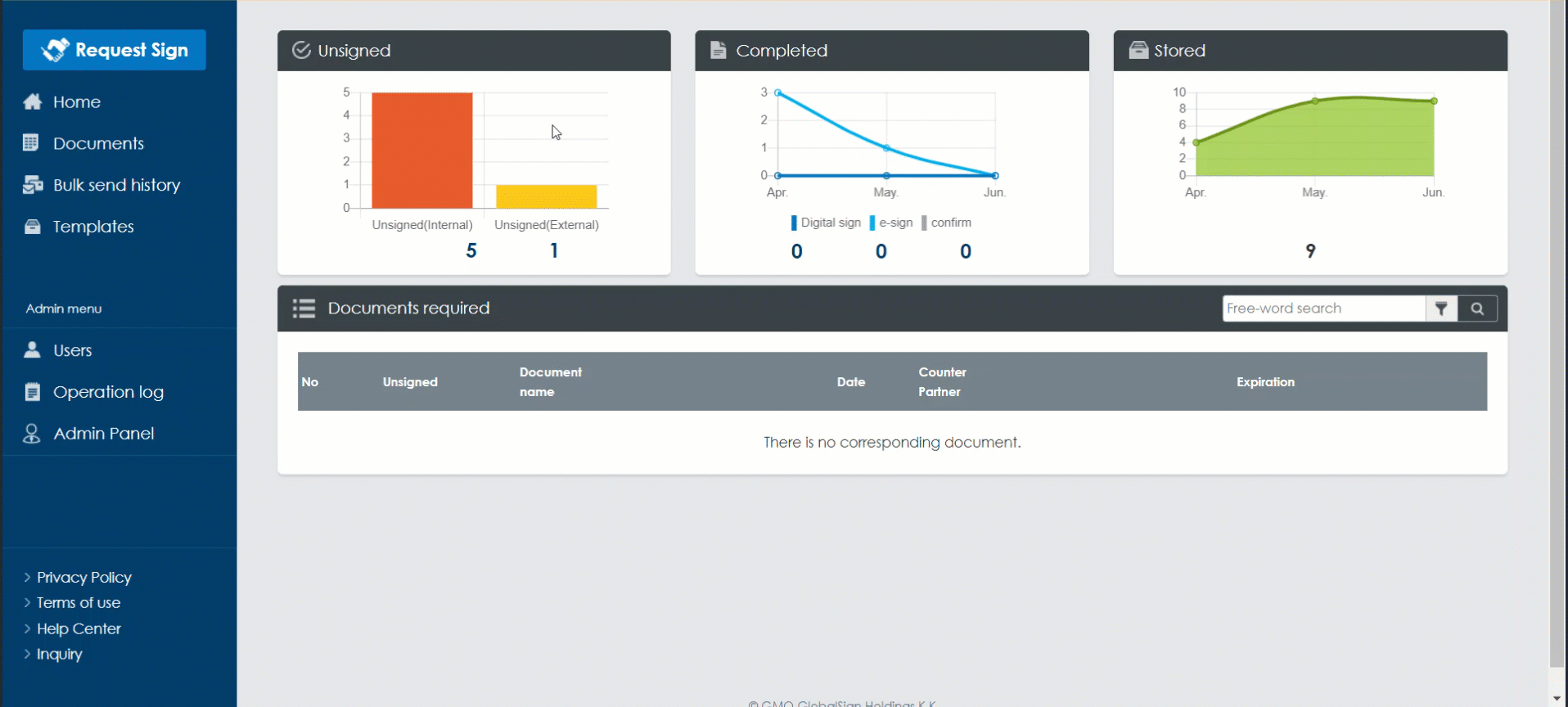 Steps to be Performed by Users
Once the administrator has enforced two-factor authentication as mandatory, users will have to define two-factor authentication settings. As soon as a user logs into GMO Sign, they will be presented with the two-factor authentication page.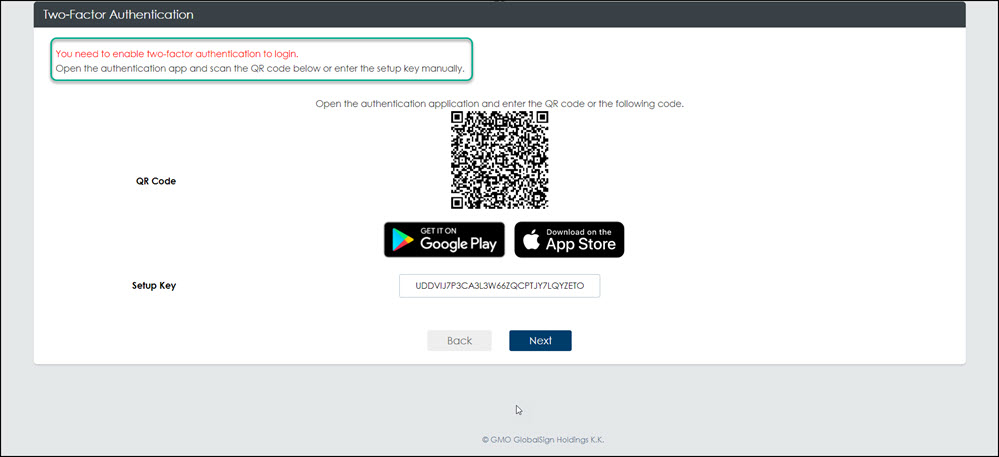 Next the User should follow the steps below :
a) Open Play Store or the App Store on your phone and download Google Authenticator application.
b) Get Started with Google Authenticator program and click on the QR Code option.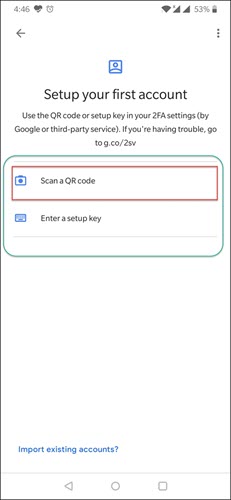 c) Scan the provided code from the GMO Sign two-factor authentication page and click on Next. Alternatively, enter the Setup Key provided on the GMO Sign page.
d) A verification code will be generated on your phone. Enter that code in the dedicated field.
e) Click on Register to receive a confirmation that 2FA has been enabled. Click Sign in to log into your GMO Sign account via Google authenticator. [Video Preview]