GMO Sign users can update their account details on their own user profile or request Administrator to make changes.
How GMO Sign Users Can Update Account' Details on Their Own?
Users of any role (Administrators, Signers, document manager, and document viewer) can edit their default account information through the following steps :
1) Log into your GMO Sign account and click on <Your Name>.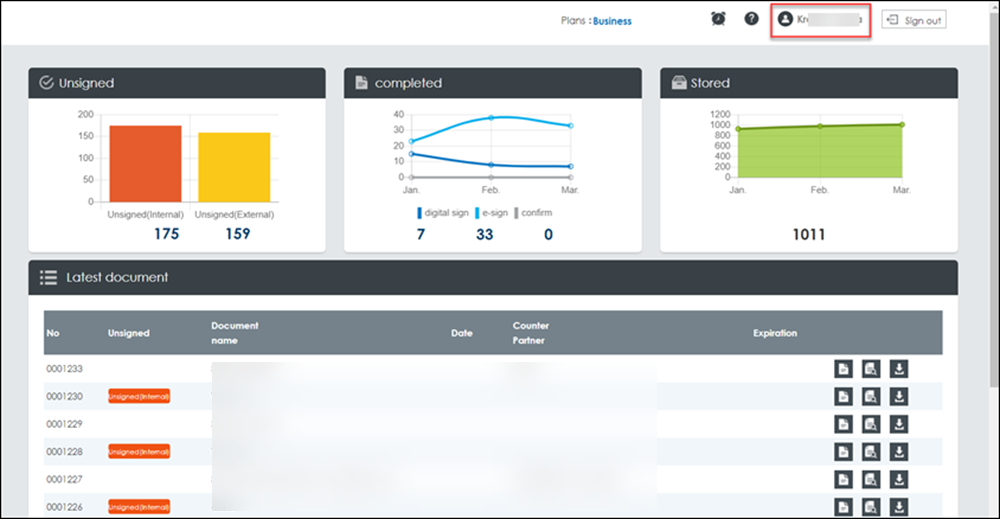 2) Under 'User Information' section, click on Edit button.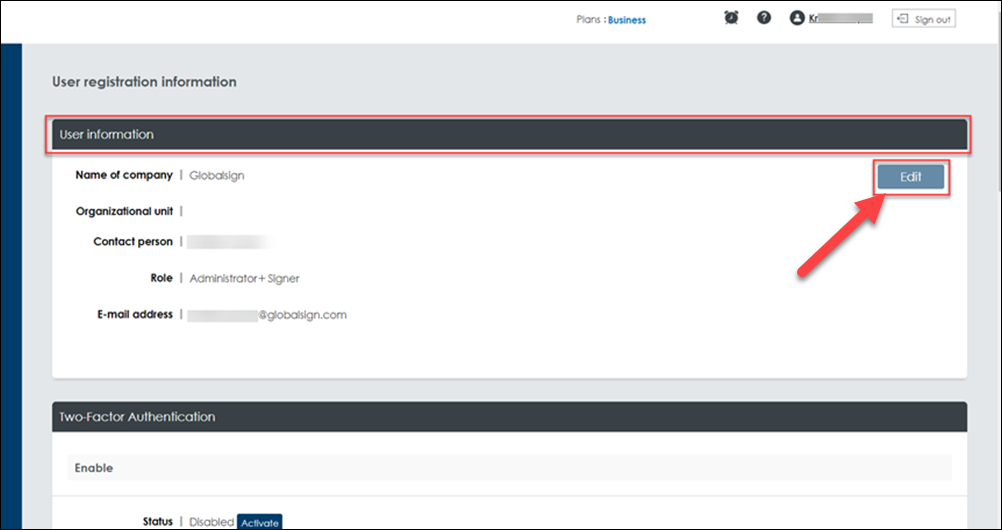 3) Update the information that you want to change.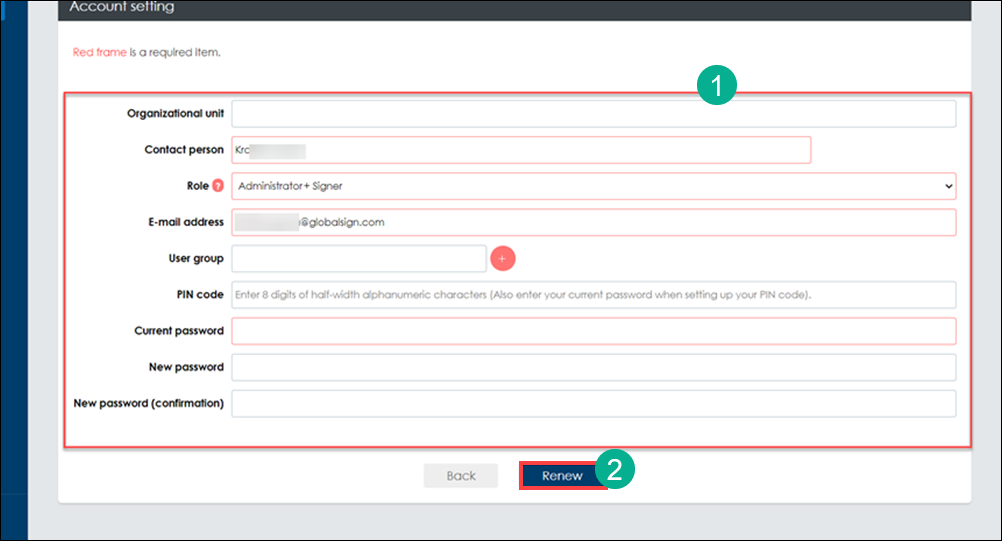 4) Click on Renew button to save updated information. The updated details get modified immediately.
How Administrators Can Update Linked User Account Details?
Being an administrator, you have the right to update existing details of linked user accounts. You have the permission to change current role of GMO Sign user to other [like from Signer to DocumentManager, DocumentViewer to Signer, etc.].
1) Log into GMO Sign account having administrator role and click on Users option.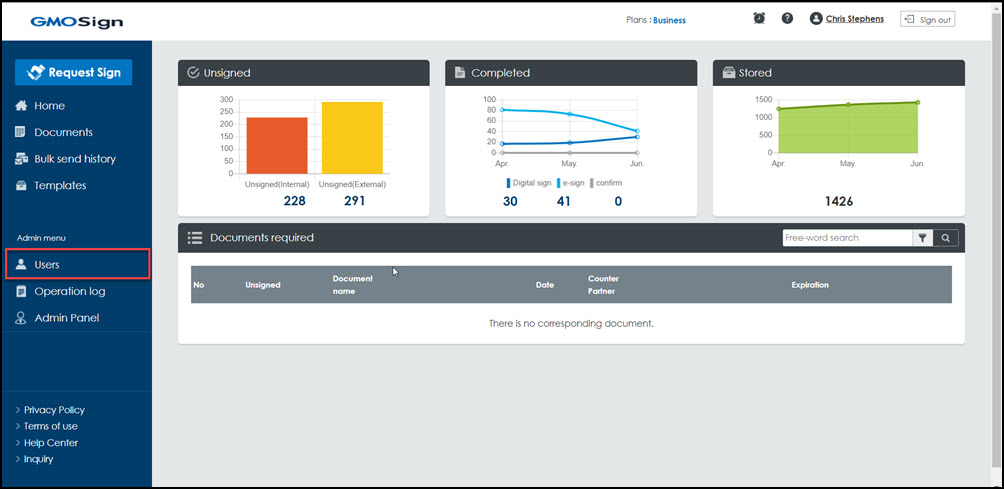 2) Search for the username whose details are to be updated. Click on Details to proceed.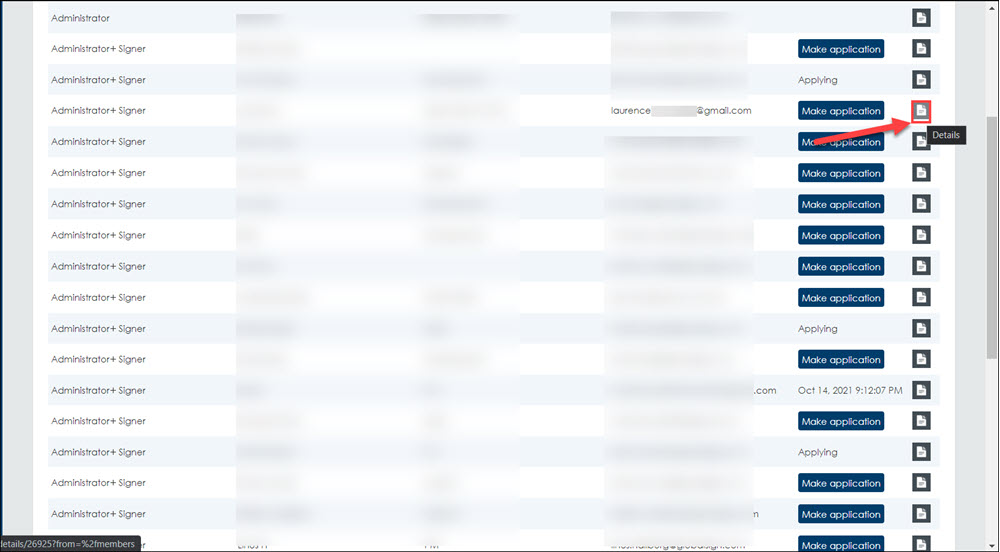 3) Click on Edit button in User Information section.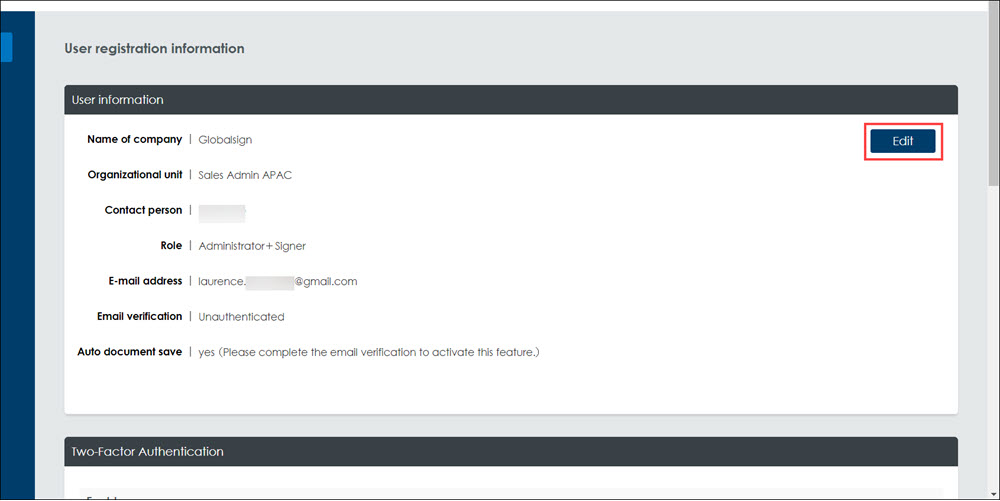 4) Make changes in the required field and click on Renew to save them instantly.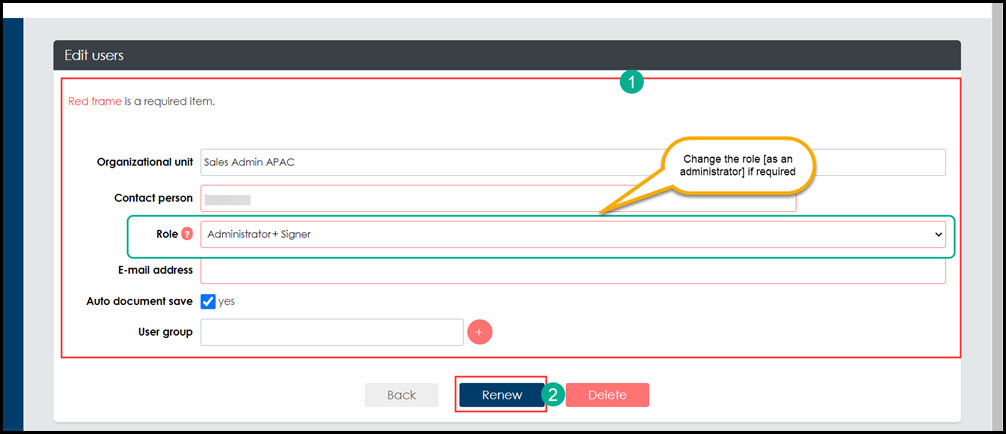 Related Support Articles