1) Log into GMO Sign administrative account and click on Users.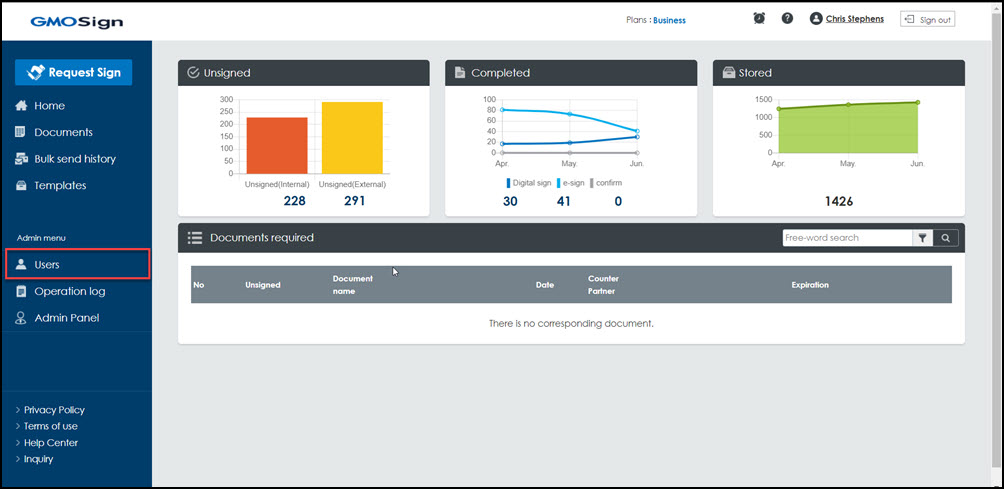 2) Search the name in 'Contact Person' column [whose account is to be removed] and click on Details icon.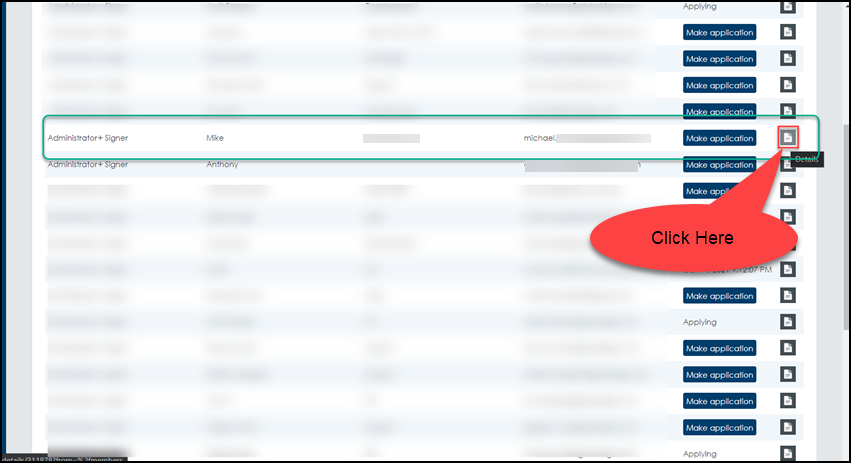 3) Click on Edit button present in User Information field.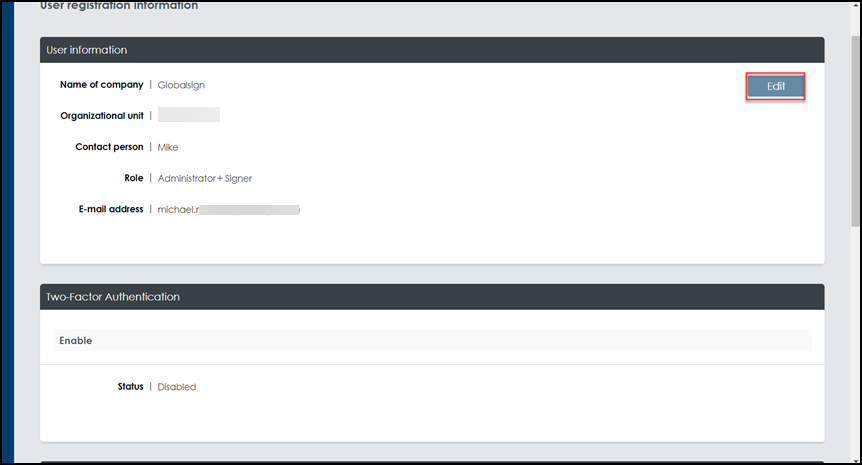 4) Finally, click on Delete button.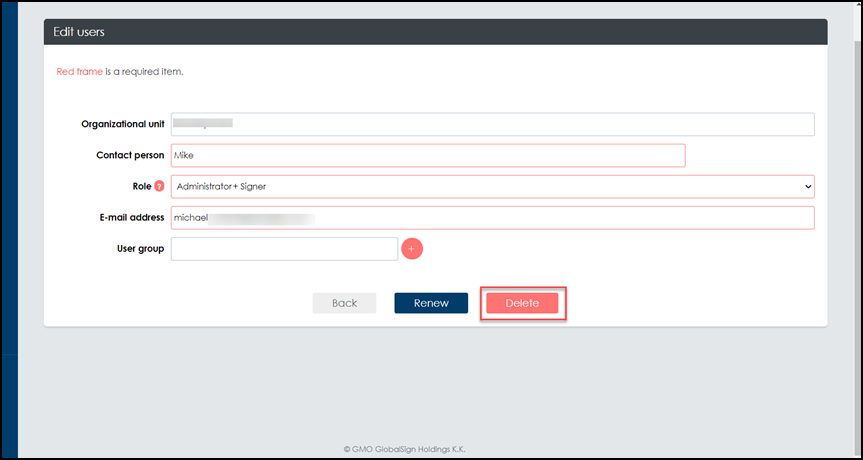 After the completion of entire process, the selected account gets deleted.
Also Refer :
• Add a new team individual in GMO Sign
• Edit professional details in user account