'Folder Alert' feature enables officials to receive warning notification in case they forgot to define folder location before sending signature request email.
By default, this feature is inactive in GMO Sign user accounts. Customers have to activate it to use this striking feature. Users can enable or disable this feature on their own by referring to following steps. You can perform these steps in your GMO Sign user profile of any role.
Steps to Activate 'Folder Feature' in GMO Sign
1. Log into your GMO Sign account and click on your username.
2. Scroll down the current webpage and search for Folder Alert section. Once found, proceed to next Step.
3. Click on Active button, which is adjacent to Status field. [Video Preview]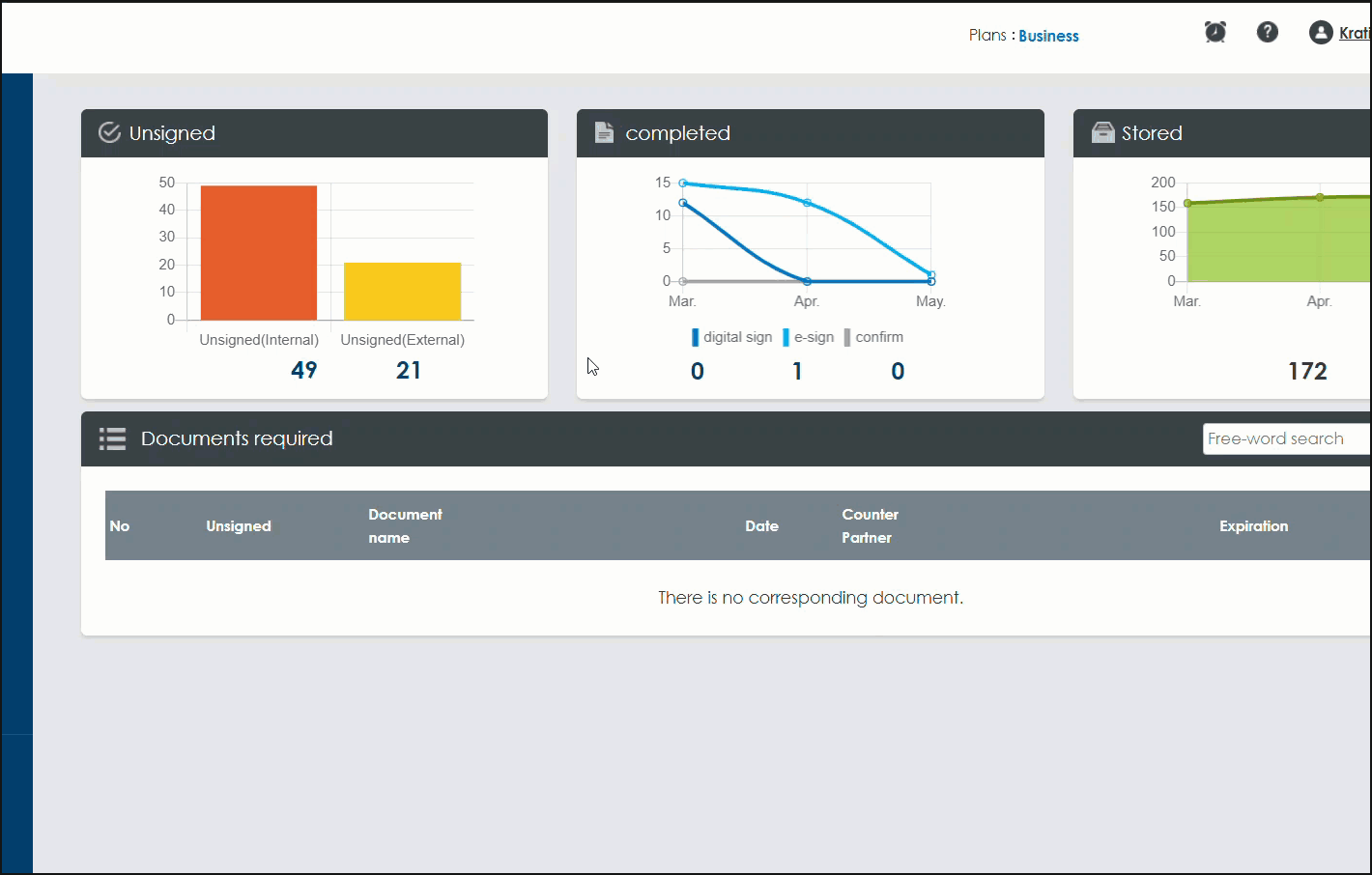 4. A 'Folder alert status is updated' statement displays to notify the activation of new feature in GMO Sign.
Please Note – In case you wish to deactivate folder alert feature then, at Step (3) you will click on Inactive button. Rest, all steps will remain same.