As you know, auto-document storage feature enables GMO Sign users to sign documents from their dashboard directly. On the GMO Sign dashboard, customers might come across different signature icons apart from the normal one. Each icon indicates a message related to the nature of sign to be done.
Normal Signature Icon – This signature symbolizes that the signer has to click on it for signing the attached document directly from GMO Sign account. [Video Preview]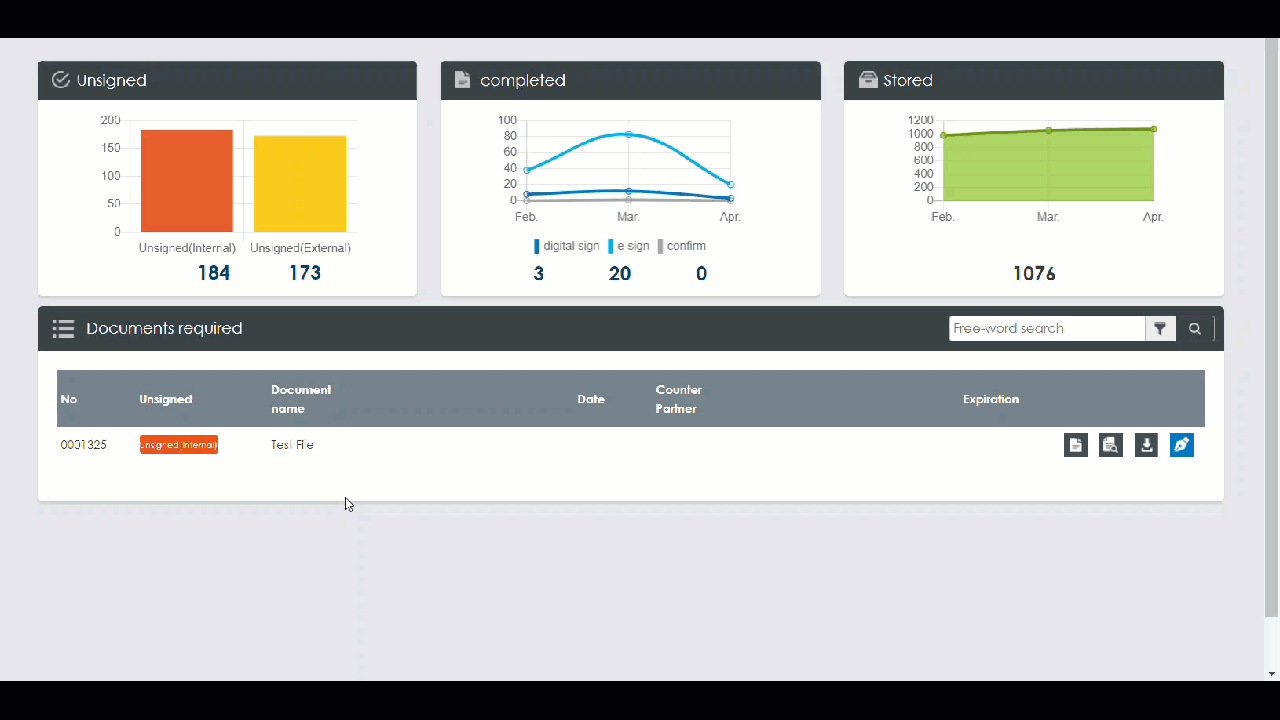 Signature Forwarding Icon – When a signer forwards the signature request email (due to the absence of digital signature) to someone else for signing the document on his / her behalf, this icon appears on signer's dashboard of GMO Sign.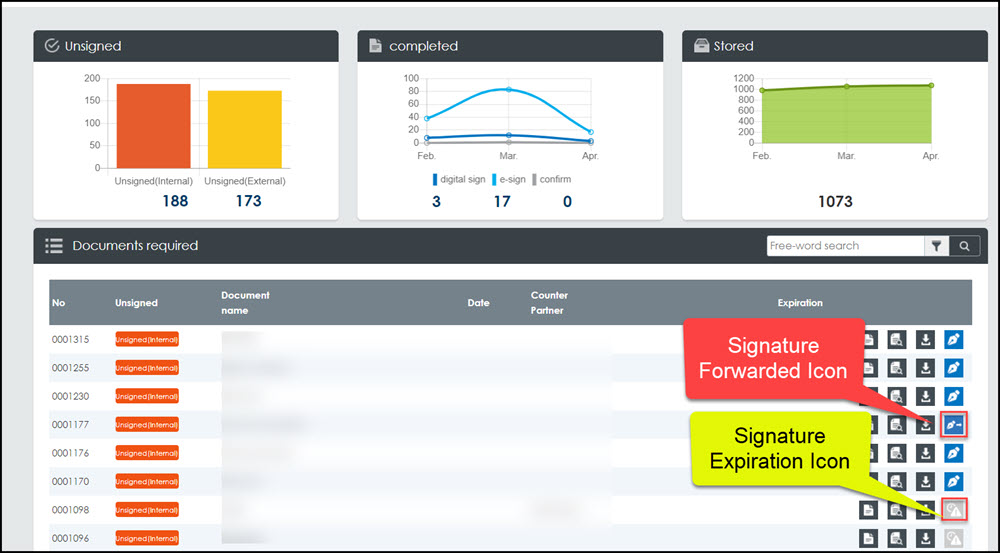 Signature Expiration Icon – The signature symbolizes that the signature request has been expired. Signers are no longer permitted to sign the requested documents. Also, it indicates that the person has not signed an agreement within the specified time duration.