Apply your signature following the completion of signature request in GMO Sign. From now onwards, requestors can impose e-sign or digital sign immediately. While signing between the two or more entities, if you as a requestor has been set first signer, you will be navigated towards the signature screen. (Video Preview)

Demonstration with a Simple Workflow
1. Click on Request Sign and create electronic and/or digital signing workflow request.
For Example – You can create a workflow where your signing order is set as 1 and need to apply e-sign.
2. Once you have finished the workflow request, click on Sign Now.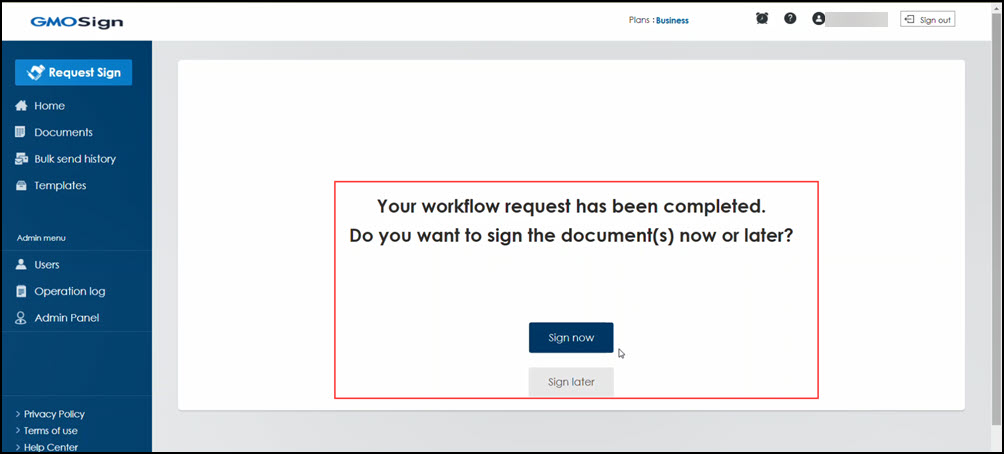 Alternative – You can choose Sign Later option to apply signature later via signature request email or directly from the signature icon on the GMO Sign dashboard.
3. Just after clicking on Sign Now button, you will be navigated towards the signature screen of GMO Sign. Its time to simply carry out the signing procedure and complete it.