1. How are documents stored in cloud? How are they organized?
The documents are encrypted (AES 128) and then, stored in AWS EFS. The encryption is stored in the database.
2. Which service is used for time stamping?
Timestamping services are provided by Seiko.
3. Where do I locate the CSV file for the bulk send feature in GMO Sign?
During the bulk send workflow process, you can find the "CSV file download" button.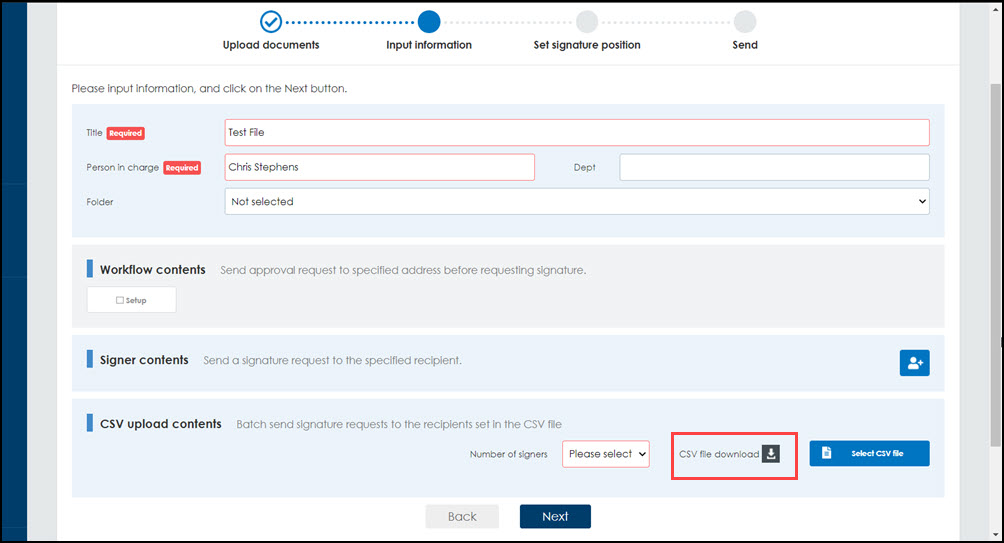 4. Why doesn't the Signature icon appear on my home page?
The Auto-document save feature might be inactive. Please check your user profile settings.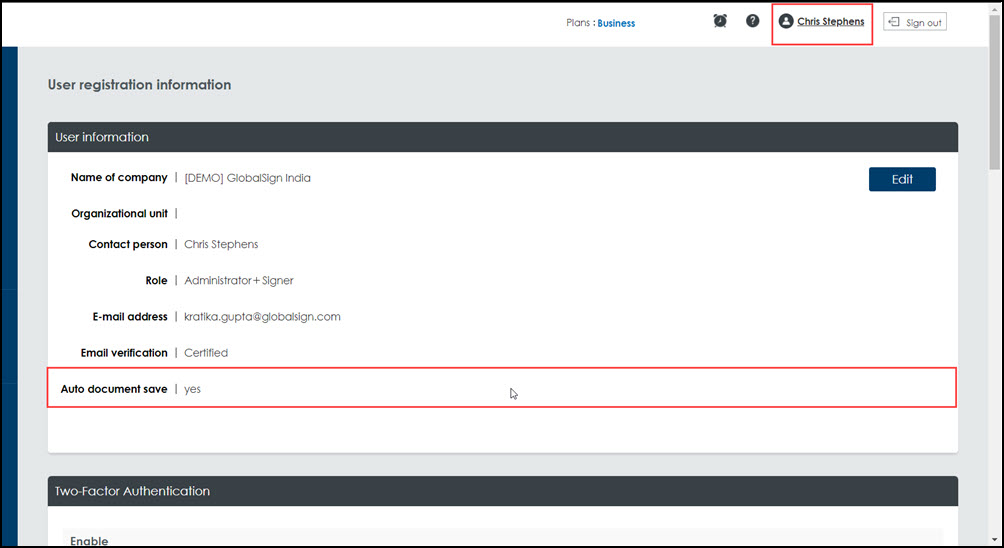 5. How do I customize and save my Digital Signature appearance to my GMO Sign account?
Please refer to
this
article for instructions.
6. I forgot my PIN Code for digitally signing. How do I reset it?
Please refer to
this
article for instructions on how to reset your PIN Code.
7. How many files or documents can we add in a single workflow?
In total, you can add up to 10 files in one workflow.
8. What happens if I enter an incorrect email address for the counterparty signer?
If the email address provided in the workflow does not exist, the requestor will receive a notification by email.