Get to know about the upcoming features or enhancement in GMO Sign. The release notes posted in this article are of the May 2021 month. You can utilize latest features just after their official release date.
Folder Alert Feature
A warning message will be displayed, if requester forgets to store requested file in a GMO Sign folder . By default, the folder alert feature has been disabled. The purpose of this release is to perform signing of confidential document(s) in a secretive manner without risk of data breach. Well, users have to activate folder alert to never miss defining of folder location before sending document request in GMO Sign.
Apply Multiple Signatures for per Signer
Requestors can place more than one signature for per signer in requested document(s). They can utilize this feature to request for signing of each page present in document(s). No additional settings are required for working of multiple signatures. [Video Preview]
Note - Requestors can locate up to 20 signature images for per signer.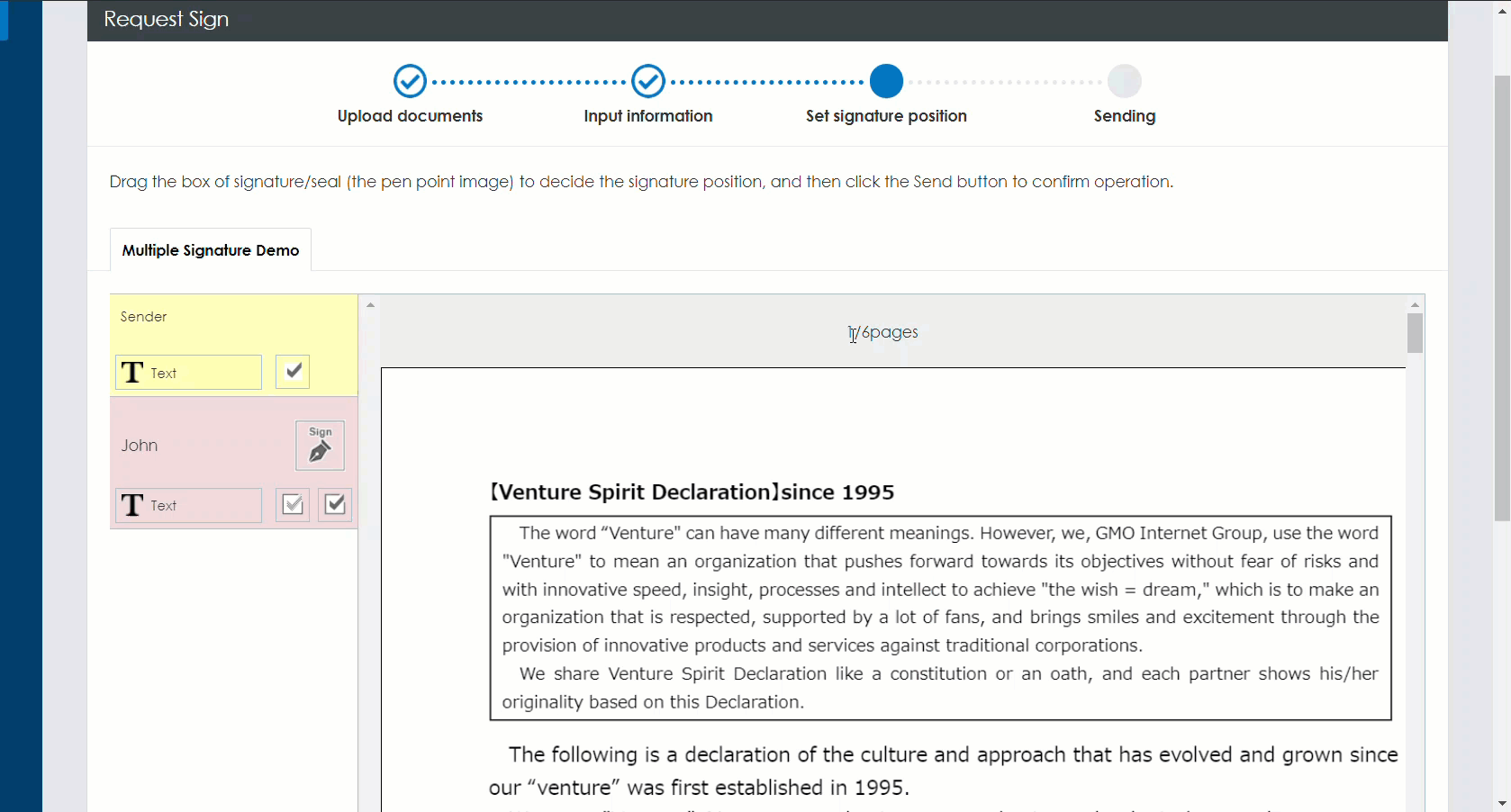 Tip : While performing multiple signatures, a signer can prefer use of a signature image having file size like 400Kb or even less. This eliminates the chances of process errors that might occur at signer's end due to heavy file size.