Prerequisites
To apply digital signatures, a user should have created

a PIN code in their user profile.

Refer to this article on how to

generate a User's PIN code

.

The User will be required to enter their PIN code at the time of applying digital signatures as method of authentication.

Initial Setup Note - The Admin will need to link DSS API credentials in GMO Sign.
Applying Digital Signatures
1. A signature request will be sent via email. Click on the Signing URL in the email and enter your GMO Sign login credentials.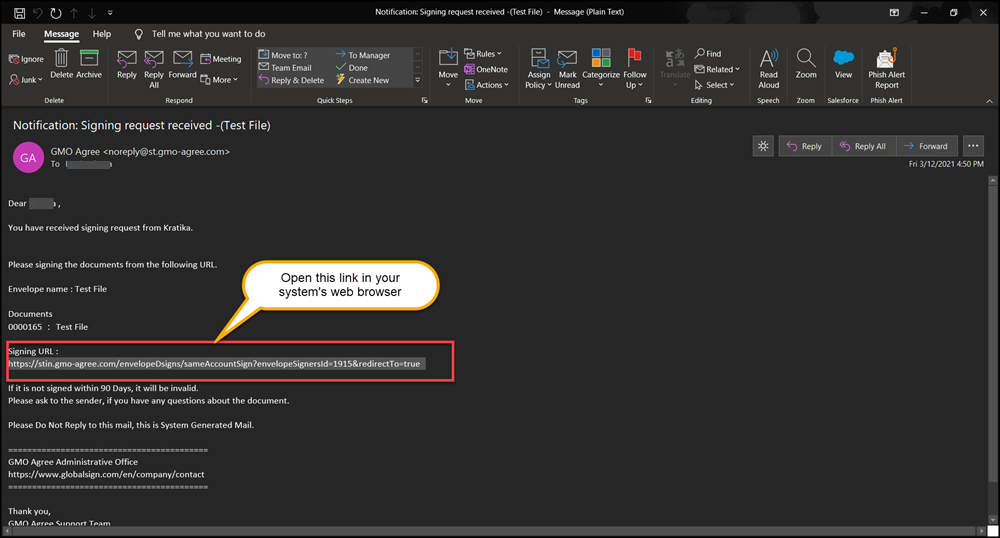 2. The document will be displayed. Review it before choosing to digitally sign it.
3. Next, click on the PIN Code button for authentication purposes. Enter your PIN Code and click Register to continue. (Video preview)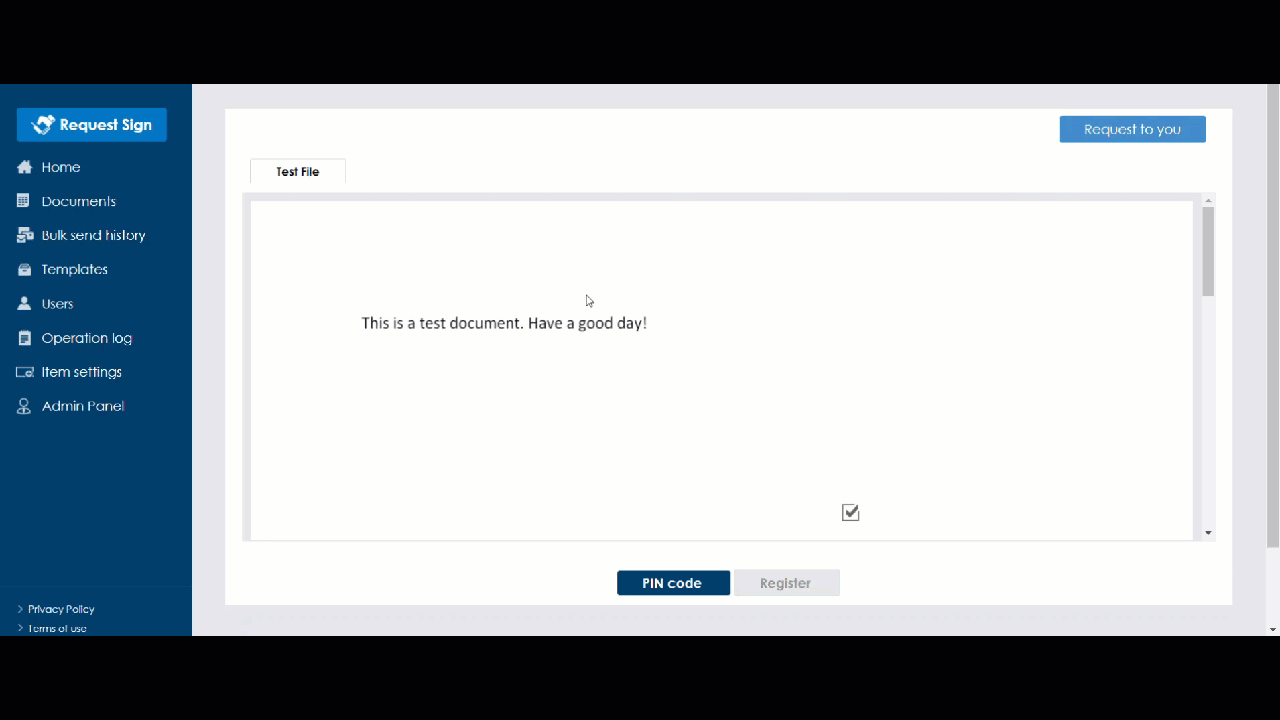 4. Next click on the Sign icon. You will be prompted to choose or Create a Signature Image. (Video preview)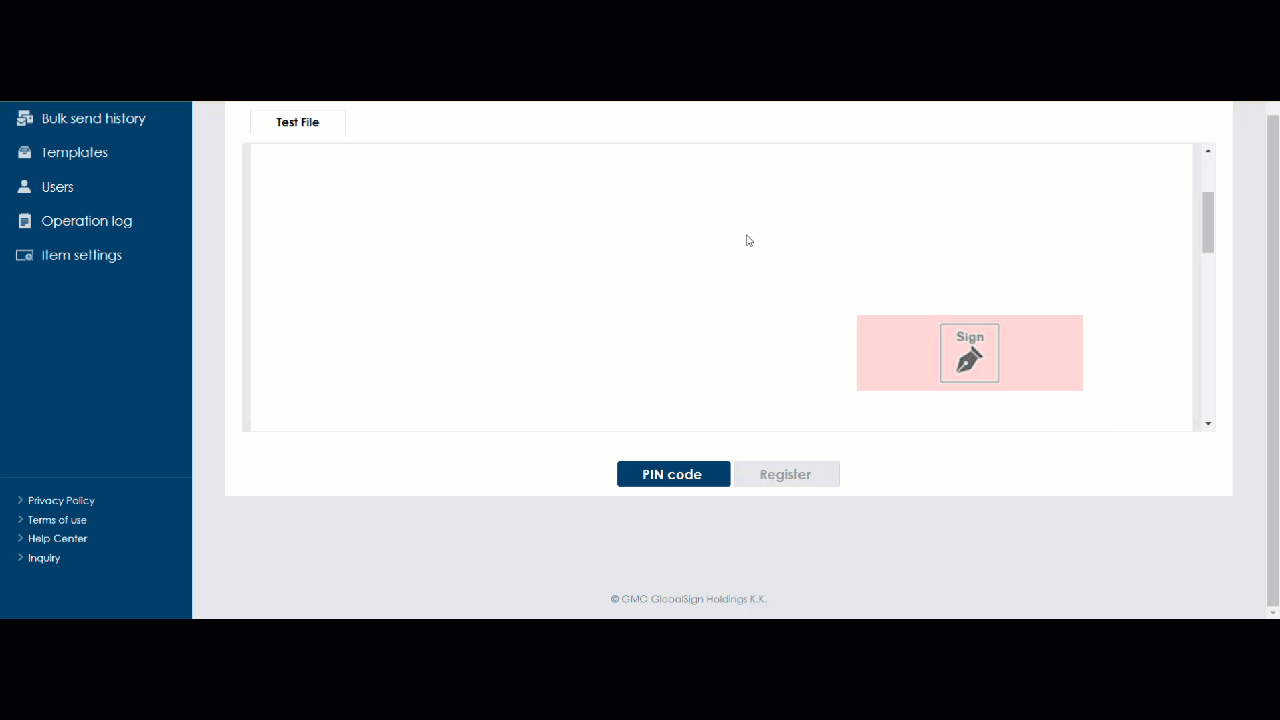 5. Select your preferred signature image. Preview it and then, click Continue.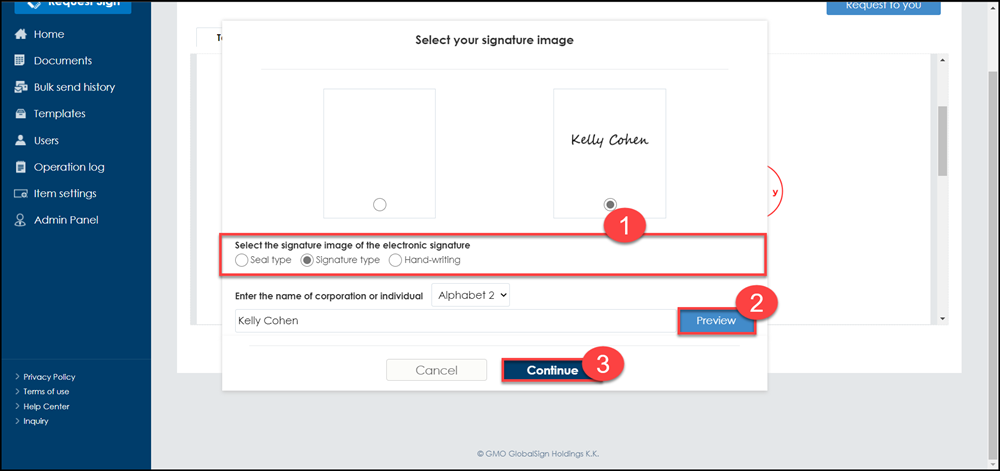 6. Last, click the Register button to digitally sign the document.