(Applicable for Administrators role)
After the document has been signed, users can download and analyze the values being entered by the signers in the free textboxes. Also, examine the status of checkboxes in the form of CSV file that can be download from Documents section.
Note : There are two ways to download CSV file :
Download CSV file for a Single Workflow
1. Click on Documents from GMO Sign administrative menu.
2. From documents list, click on Details icon of the target workflow.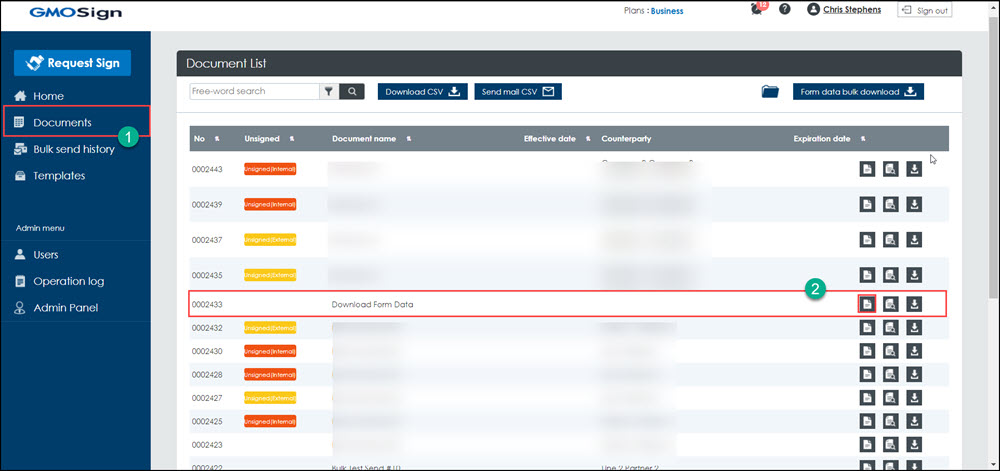 3. Click Form data button to download CSV file. Once this Excel file gets downloaded, open it to view and analyze the textboxes values being filled by signers.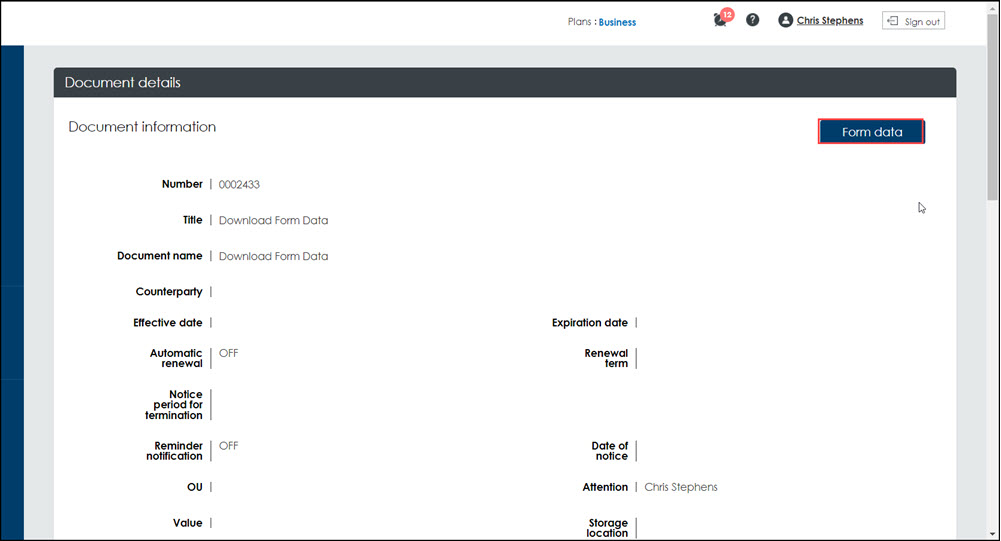 Download CSV file for Multiple Workflows
1. Go to Documents section in GMO Sign admin account.
2. In Document List page, click on Form data bulk download button.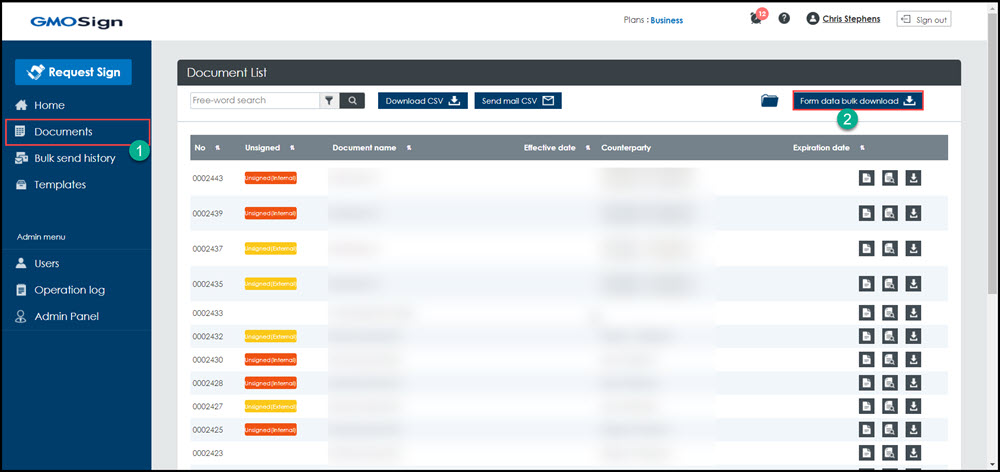 3. Mention the range of targeted document's control numbers in current panel. And, click on Download.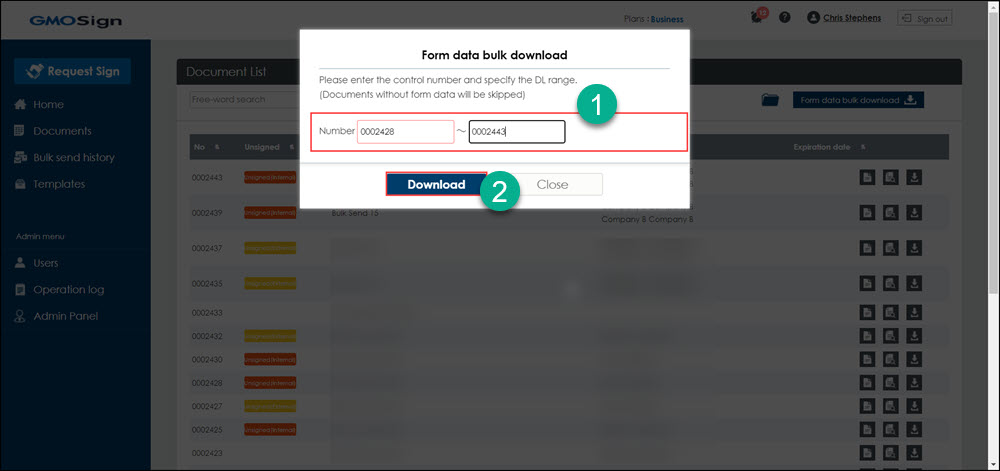 Note: This download option is applicable only for those documents that contain textboxes with values being entered by signers.