(Valid for Users using https://secure.gmosign.com web login URL and GCC digital signatures)
Dear Customers,
Thank you for using GMO Sign workflow solution mobile application! On August 15, 2022, we would be releasing an option to download original documents at Signers' end (before completing signature request).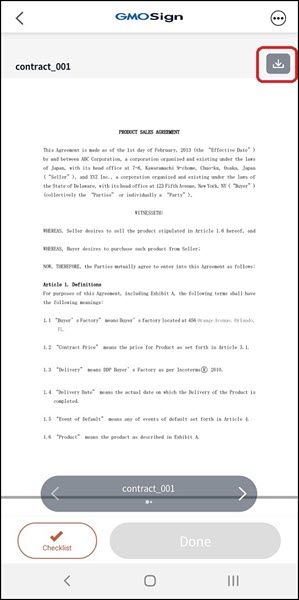 We look forward towards your continued support for using GMO Sign mobile edition!