After sending the workflow request in GMO Sign, reminder emails will be sent to signers. Reminder notification would be sent after 7th, 14th, 21st and 28th day of request. This notification email is sent for workflow requests whose signatures are pending and not yet signed before 28 days from the signature request.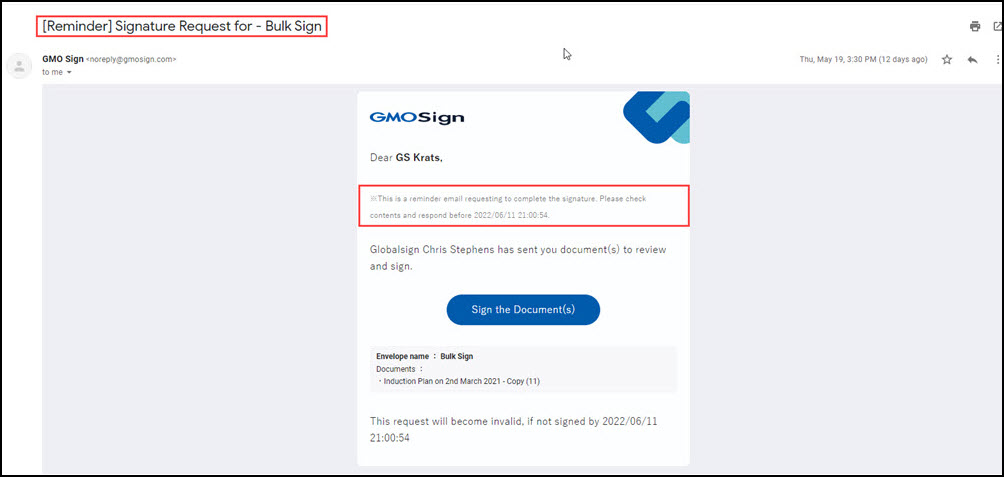 Note – Such emails will not be sent for expired signing requests.
Administrators can decide whether they want to send such reminder emails or not. And for this, a toggle button has been provided in Admin Panel. By default, this feature is enabled for each GMO Sign user. Following are the steps to disable settings of sending reminder emails to signers :
1. Go to Admin Panel >> Sign Request.
2. Deactivate the toggle button of Reminder notification. [Video Preview]

Notes –
The settings will be applied for all users linked with the admin account.
The URL present in reminder email notifications will be the original link to sign requested documents.