View GMO Sign improvements and new features releases for the month February 2022.
Restrict Edits of Business Templates
GMO Sign template owners have the authority to decide whether or not they want to allow editing of templates during the workflow. By default, the template users have permission to perform edits during the workflow creation.

Share templates with user groups
Three template permissions are available for user groups :
Edit and Delete – Cannot access template during the workflow request. Only edit the details and delete the template.
View and use – See the highlights of templates and use during the workflow.
All – Edit, delete, view, and use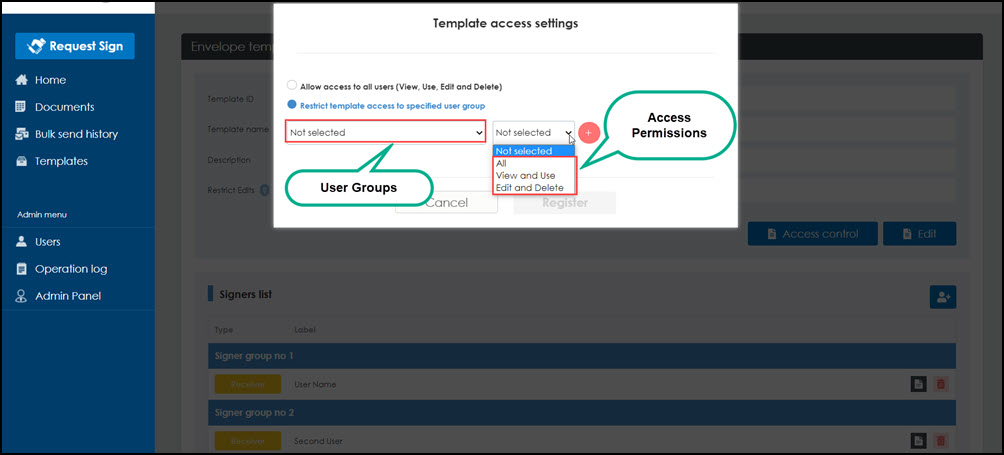 Replace documents during workflow creation
Workflow requestors are allowed to replace or change documents in between the signature request. They can replace and finalize the documents at the time of placing the signature image. Simply, click on the Replace documents button and replace the existing document with a new one.

Set signature optional or mandatory for users
In the case of parallel signing orders, requestors are provided with two options. These options are available when a requestor selects more than one signer in a single signing order (i.e., Signer 1).
Everyone Signs - It becomes mandatory for all signers of a single order to sign the document for completing the workflow or proceeding towards the second signing order.
Only one of them signs - The term itself states that anyone of the signers can sign the document to complete the workflow or proceed towards the next signing order.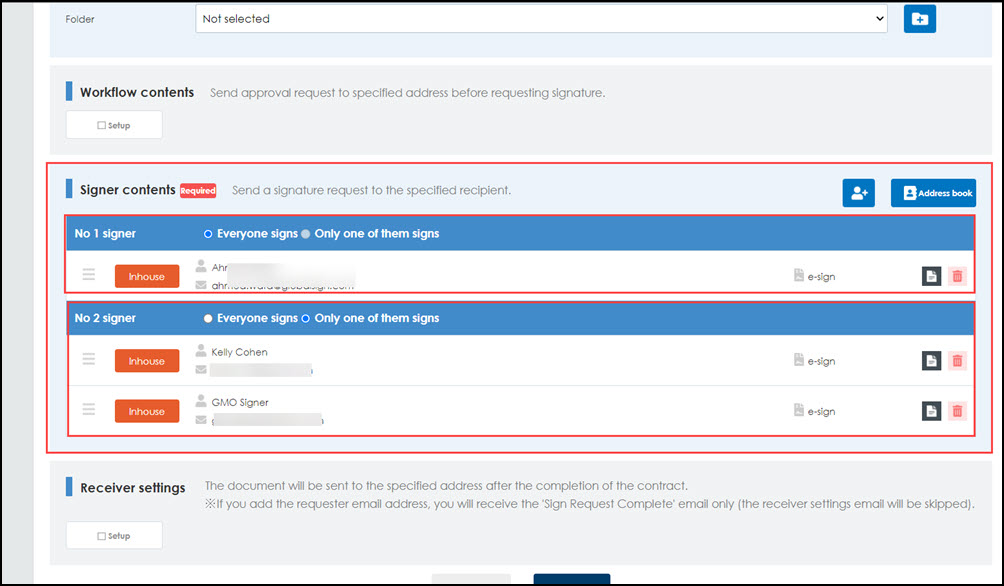 New Signing User Interface
There is a new and improved signing user interface for internal as well as counterparty signers. Please see a demo in this article.

Auto-reminder signing email
GMO Sign sends reminder emails periodically to Signers who haven't applied their signature yet.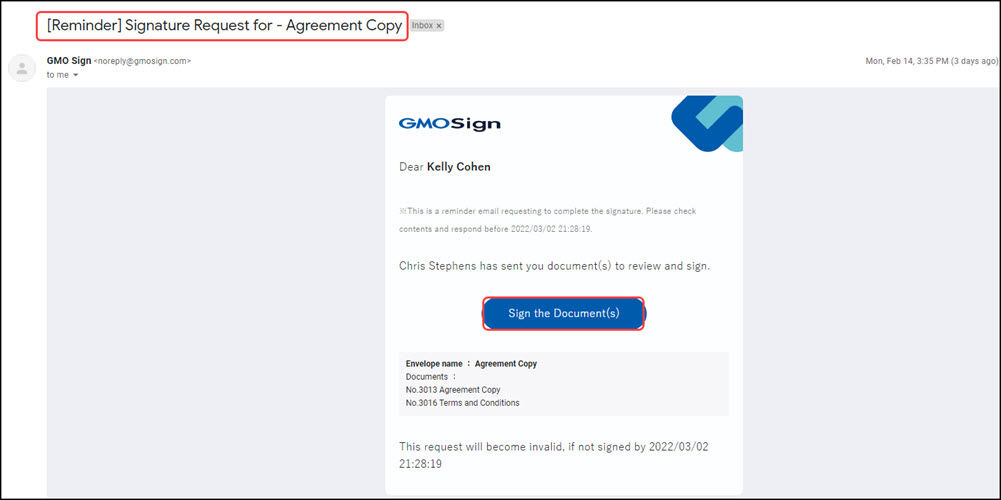 Sign Immediately After the Workflow Completion
As a requestor, if you are the first signer, you will receive a Sign Now or Sign Later option immediately after completing the workflow request.