Keep a track on improvements and new feature release announcement being made in GMO Sign. The release notes posted in this article are of October 2021 month. You can utilize latest features just after their official release date.
Signature image missing alert
In Case, requestors miss to place signature image then, an alert message pops-up. The message indicates that you have not placed signatures for all recipients in the documents present in workflow. So, do you want to continue or move back for positioning missing signature image.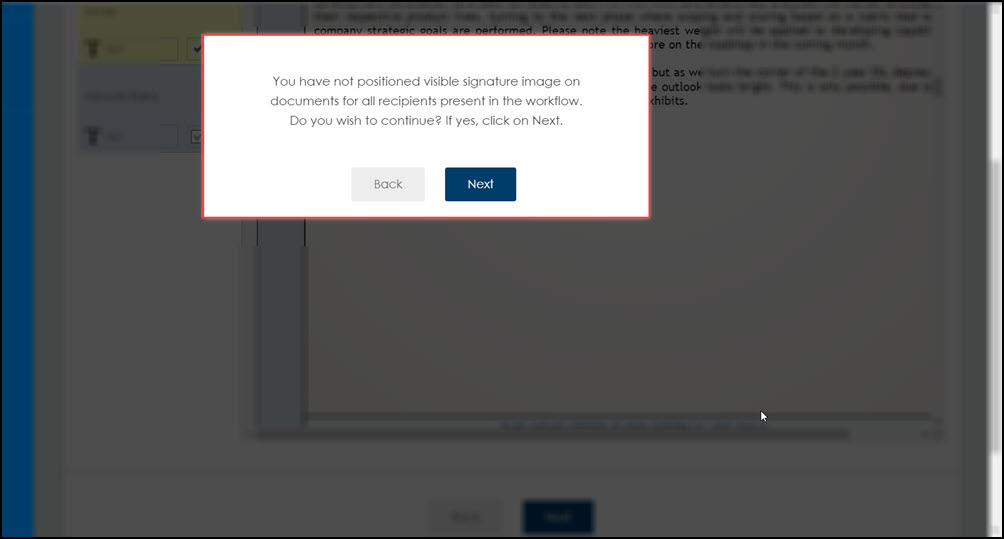 New HTML Designed Email Templates
The new and attractive email templates for remaining scenarios will be released in October 2021.
New Column in Template List
Signature Appearance - Based on the visibility of signature present in document of templates, this column has been added. It defines whether the template's documents have signature present in them or not.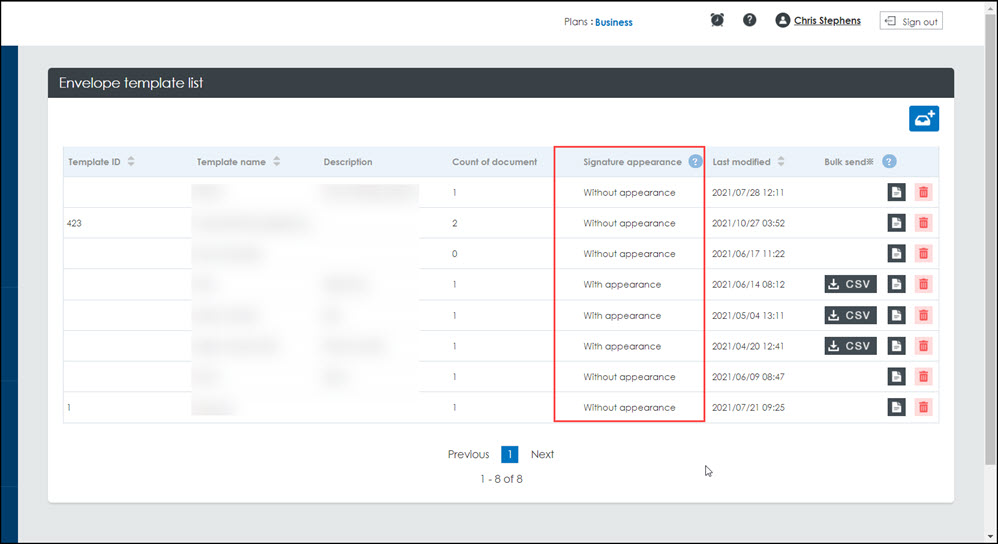 New Icon and Bar Added At Home Page
For Workflow Approval - GMO Sign users can track the number of pending approvals from bar of Unsigned graph. Also, they can directly open the workflow approval request from tick-mark icon, which appears in the Action Required section.
Portuguese support for GMO Sign
After achieving a positive feedback from GMO Sign Support for Spanish, we are live with support for GMO Sign in Portuguese language. The entire UI / UX, email templates, etc., of GMO Sign is available in Portuguese to make it effortless for customers (whose official language is Portuguese) to access GMO Sign workflow solution.