1. Address book contact comes during the workflow request when entering signer details.
2. Click on Address book present in Signer Contents field.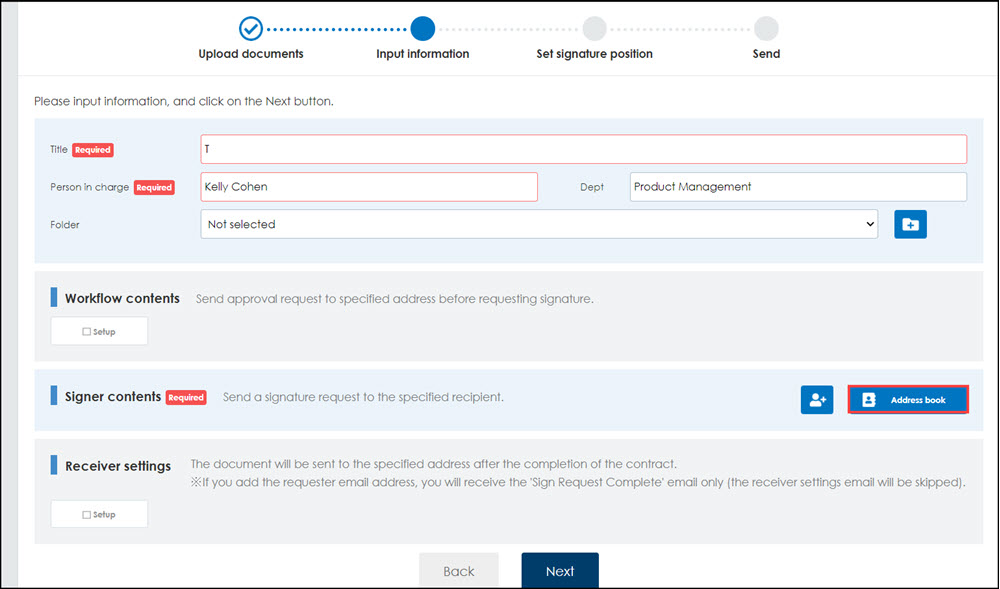 Note – Once you enable the Setup checkbox of Receiver Settings, the Address Book button will also appear.
3. This opens a selection window where you need to choose contacts for workflow.
Tip - If you want to send to multiple receivers, you can check all the applicable addresses in order to arrive to all desired contacts at once.
4. Click on Selection. Finally, finish the workflow by setting the signature position and sending workflow request. [Video Preview]