1. Address book contact appears during the workflow request when entering signer details.
2. Click on Address book present in Signer Contents field.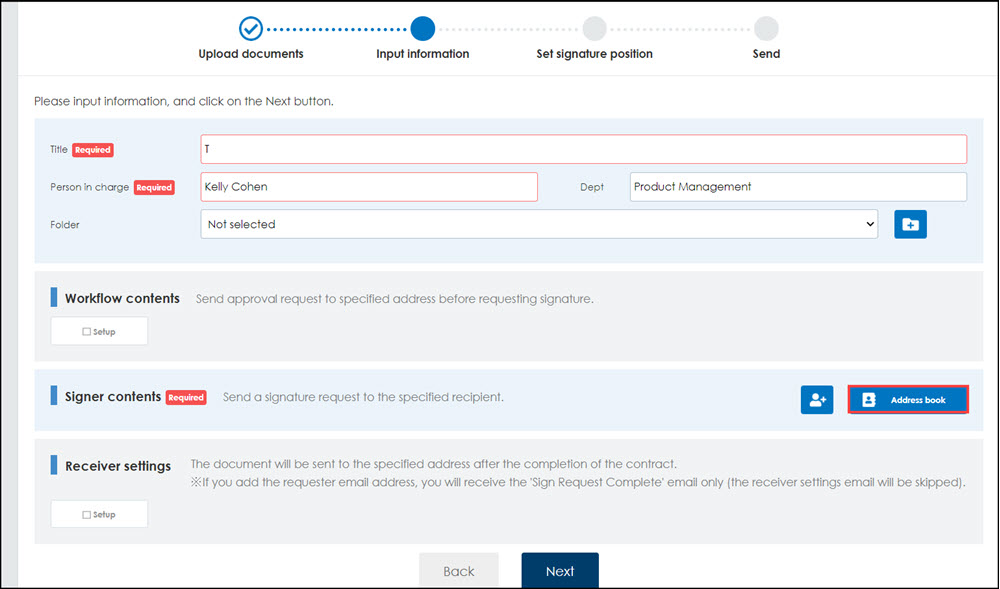 Note – Once you enable the Setup checkbox of Receiver Settings, the Address Book button will also appear.
3. It opens a selection window where you have to choose contacts for workflow.
Tip - You can select more than one signers from the address book panel.
4. Click on Selection. And, finish the workflow by setting the signature position and sending workflow request. [Video Preview]