In GMO Sign, it is possible to add additional items as a part of document information. Only users with 'Administrator' role can add these items.
Change the Labelling of Default Remarks in Item Settings
You can change the name of pre-defined remarks that are present in your account. For this, follow the steps below :
1. Sign into GMO Sign account and click on Admin Panel >> Document Management
2. Change the name of default remarks (i.e., remarks 1 to 3) by clicking on the textbox of respective remark and entering required name. [Video Preview]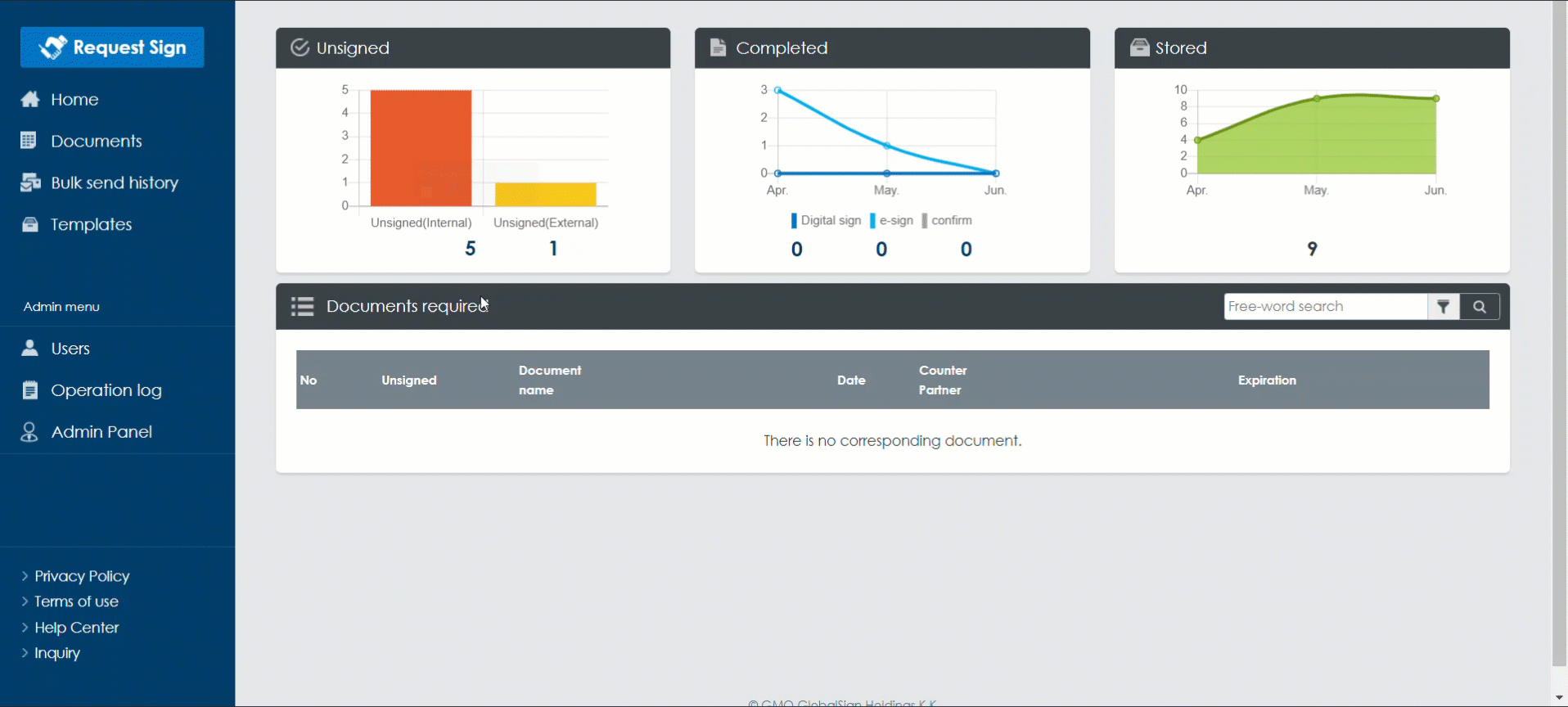 Note - You cannot change the input settings type of default remarks.
3. Click on Register to update the changes in your GMO Sign account.
Tip - The name can be up to 30 characters.
Use 'Item Settings' to Add a Custom Attribute in 'Document Details' Page
Note – Only up to five custom attributes can be added.
1) To add a new item, click the Add button on the 'Item Settings' page.
2) Enter the name in textbox and define input setting by using the drop-down button. The input setting can be – text, numeric, or date.
3) Click on Register button to complete adding of a new attribute. [Video Preview]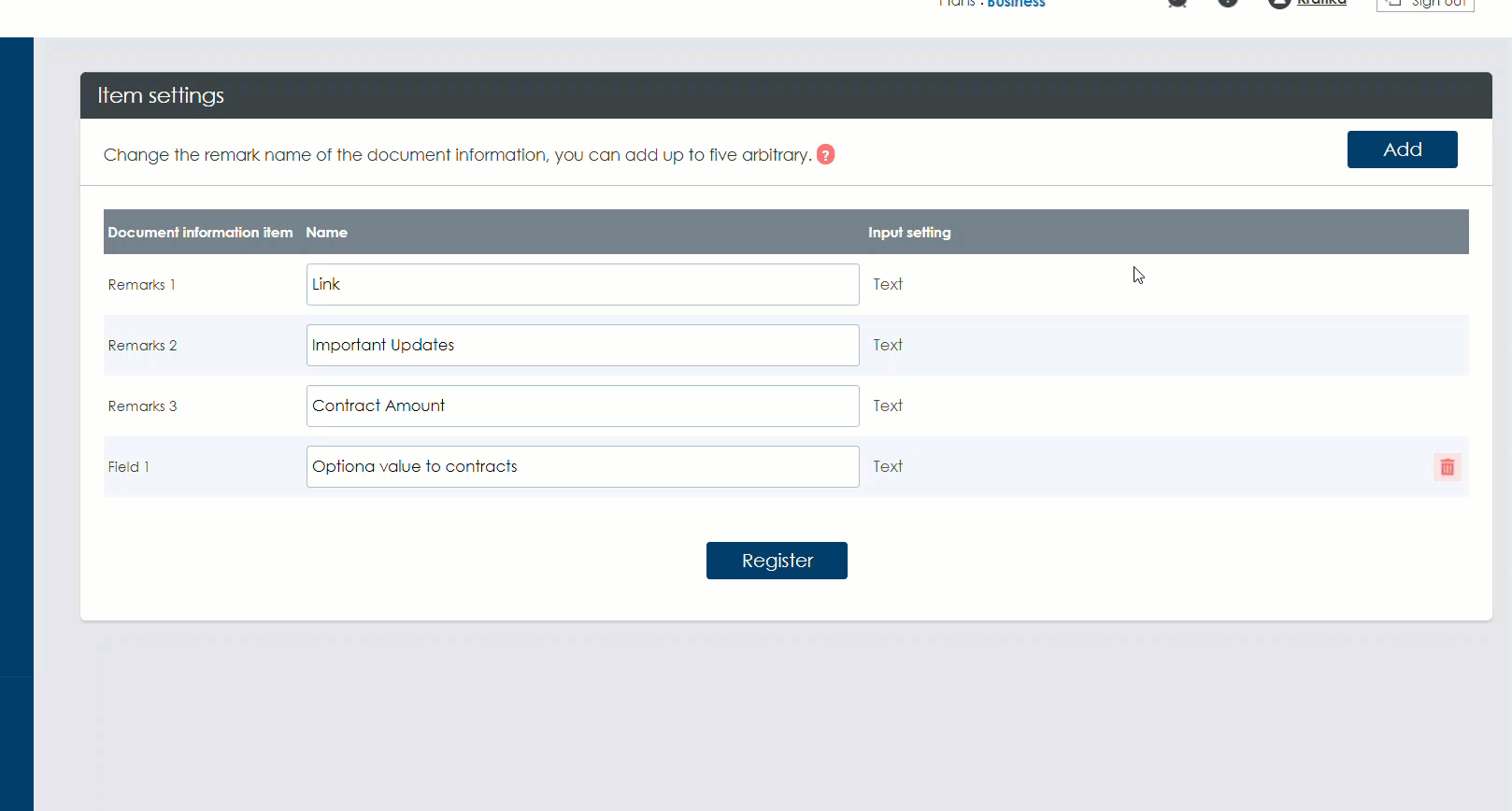 Where do the 'Item Settings' Updates Reflect?
The updates made in remark name or a new parameter added – appear in Document Details section of each transaction. These fields help to define additional details related to signed documents for later reference. [Video Preview]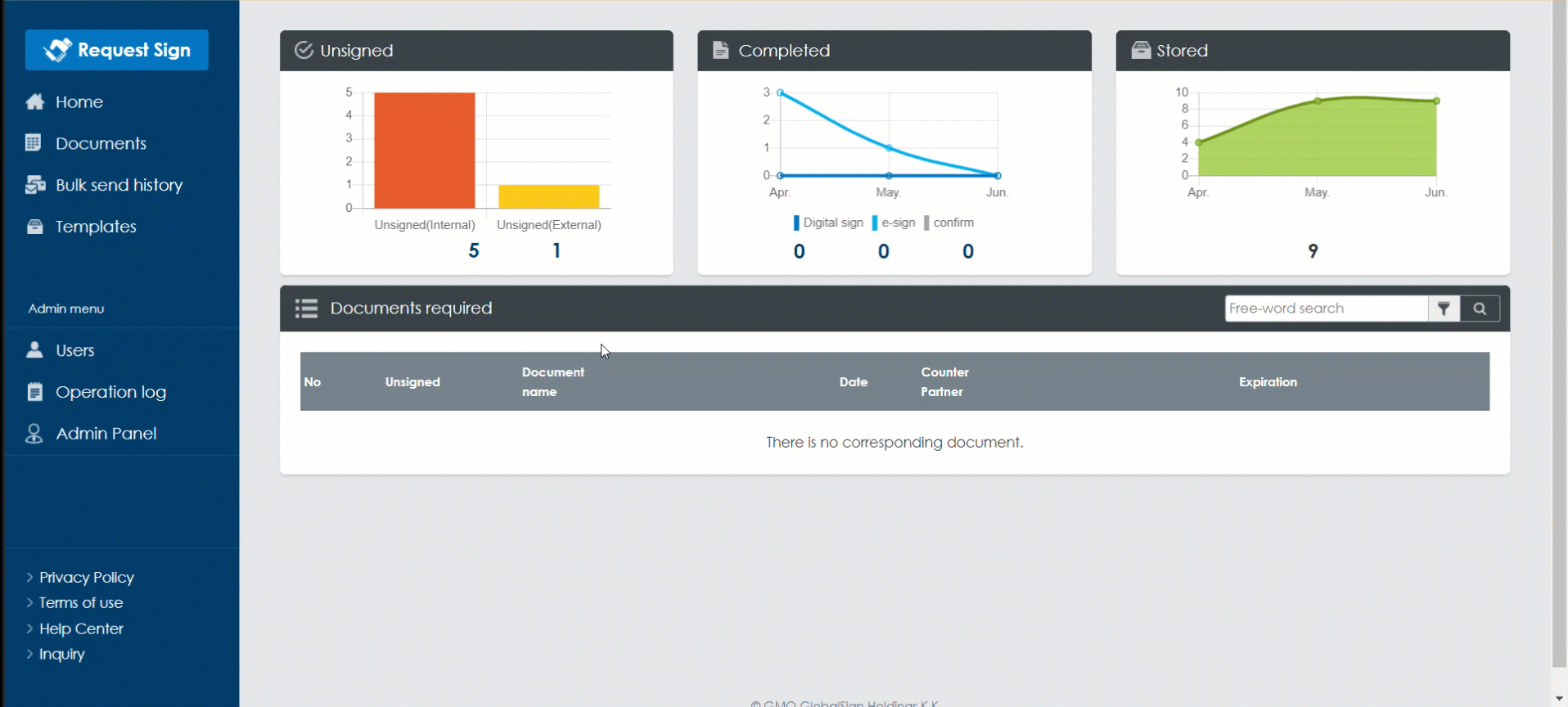 How to Fill Values in These Items?
To fill values in these parameters, click on Edit button that is present at bottom of the Document Details page. [Video Preview]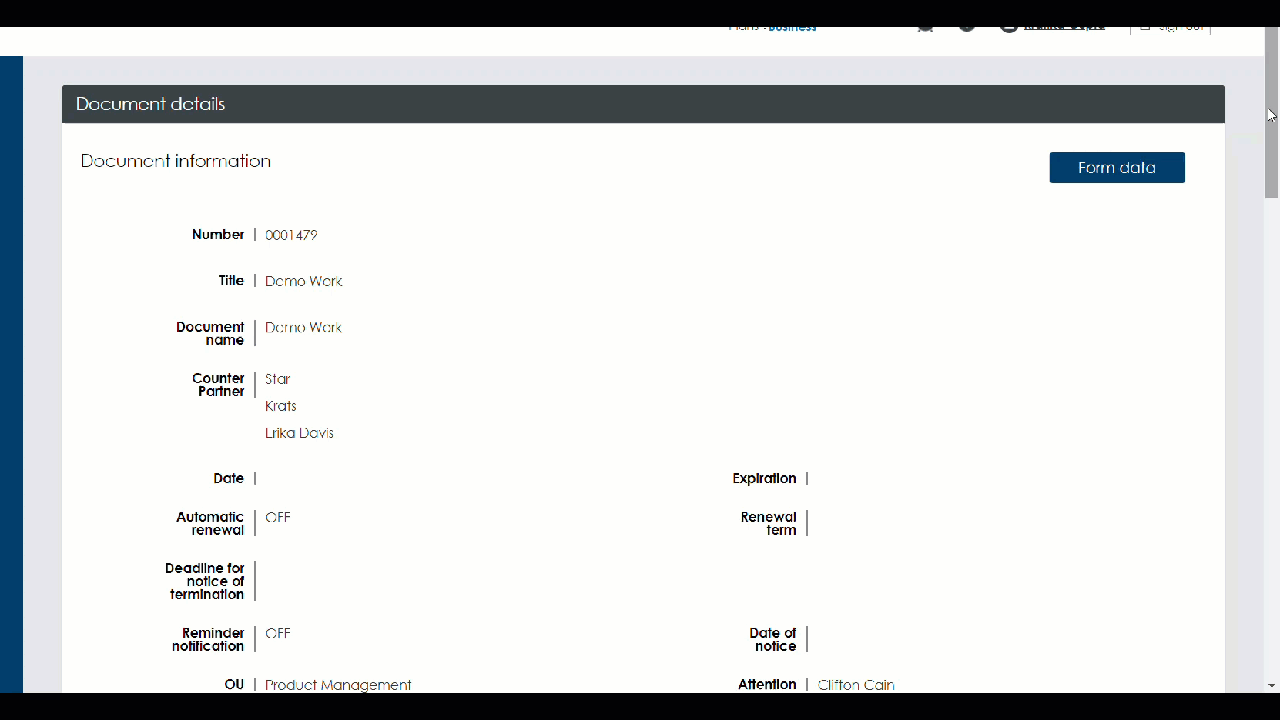 This opens a Document Information page where you can enter the values in assigned fields. Please ensure that the value specified should belong to the input settings type that you have mentioned in item settings.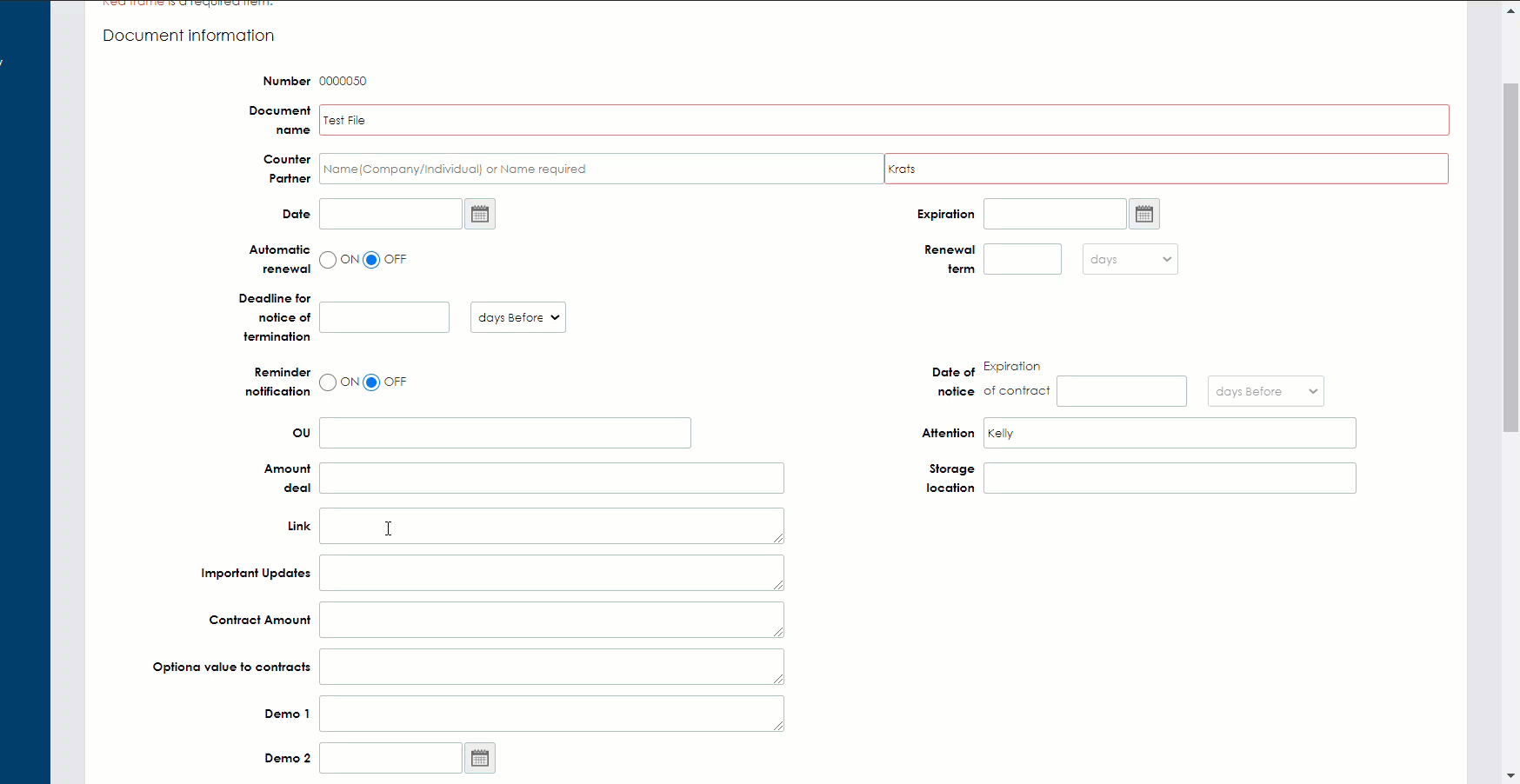 Once done, click on Renew button to save the changes.
What If Input Value Does Not Matches Input Settings Type?
Just after clicking on Renew button, an error message appears. This message denotes that the value entered by you in field does not match input settings.
How to Remove (or Delete) an Attribute from Item Settings?
In case you wish to delete a parameter from document information field then, you can do this by again going to Item Settings panel. For this, follow below mentioned instructions :
1. Go to Item Settings window and click on Delete icon of parameter, which you wish to delete. [Video Preview]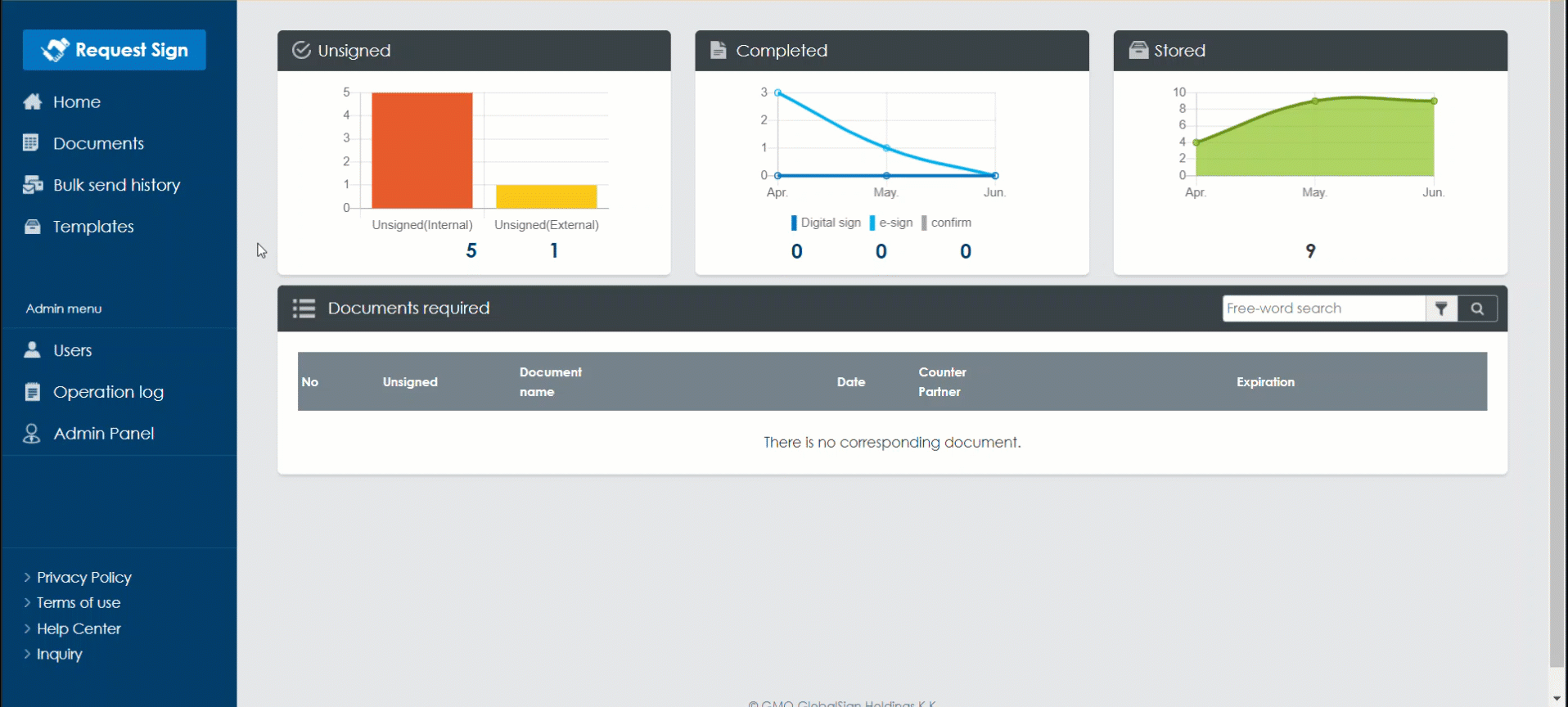 2. Enable the checkbox present in pop-up window and then, click on Delete button.
3. A confirmation message saying deleted will appear. It indicates that your selected attribute has been deleted successfully.