Requestors can create a signature request for internal approval using GMO Sign. It enables sending of workflow for review within the in-house party.
Note – A inhouse approver must have a GMO Sign account. See the support article of Add Users for more details.
Import Document(s) for Approval and Signature
1. Sign into your GMO Sign account and click on Request Sign. Add one (or more) files to be included in workflow and click Next. [Video Preview]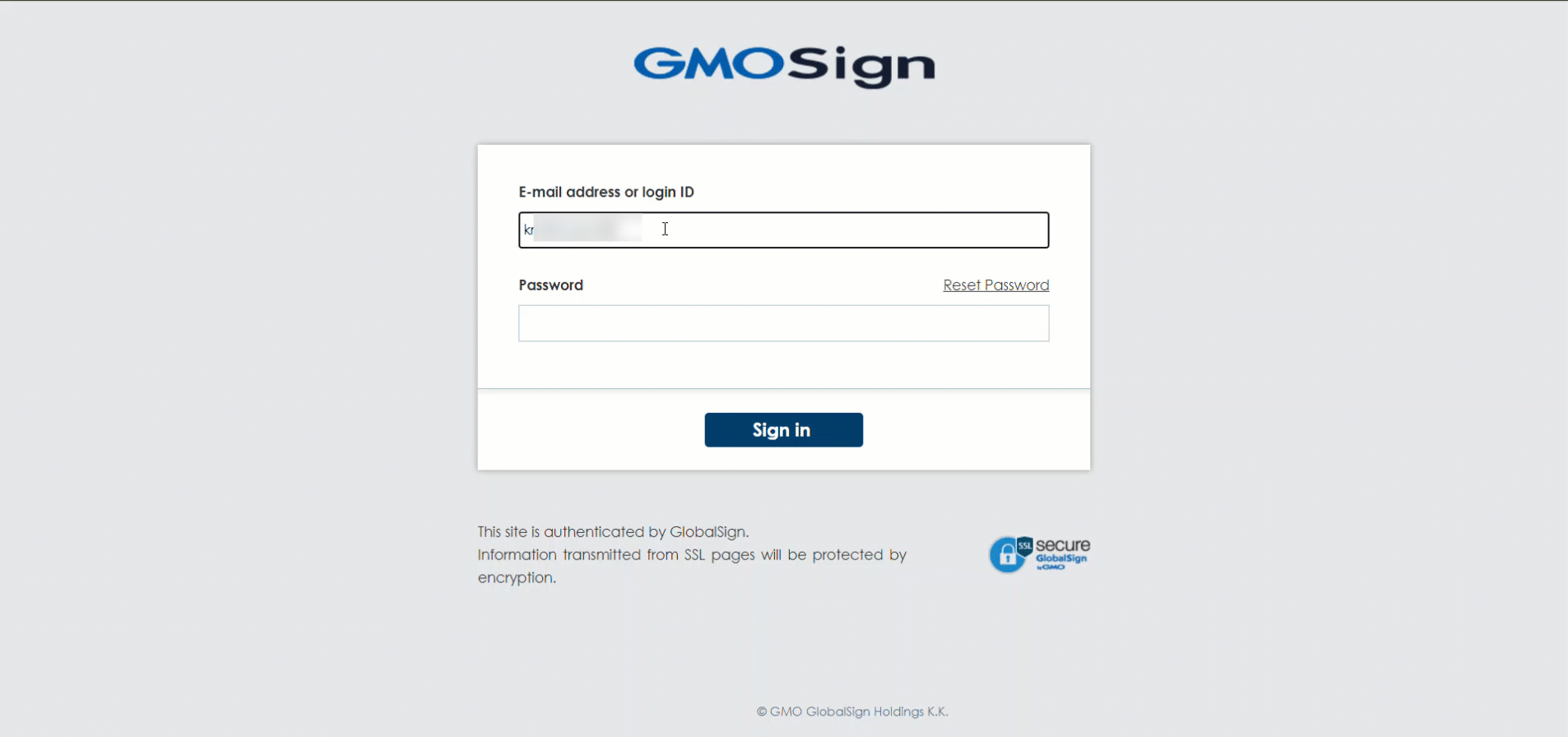 Enter the Details of Workflow Approver
2. If required, input the basic information associated with the workflow. Refer 'generate signature request' article for further assistance.
3. Workflow Contents – Check the 'Setup' box present in this section to open settings panel. Click on Add User icon for entering the name of inhouse approver. Mention the name of internal reviewer in 'Approver name' field and click Save. [Video Preview]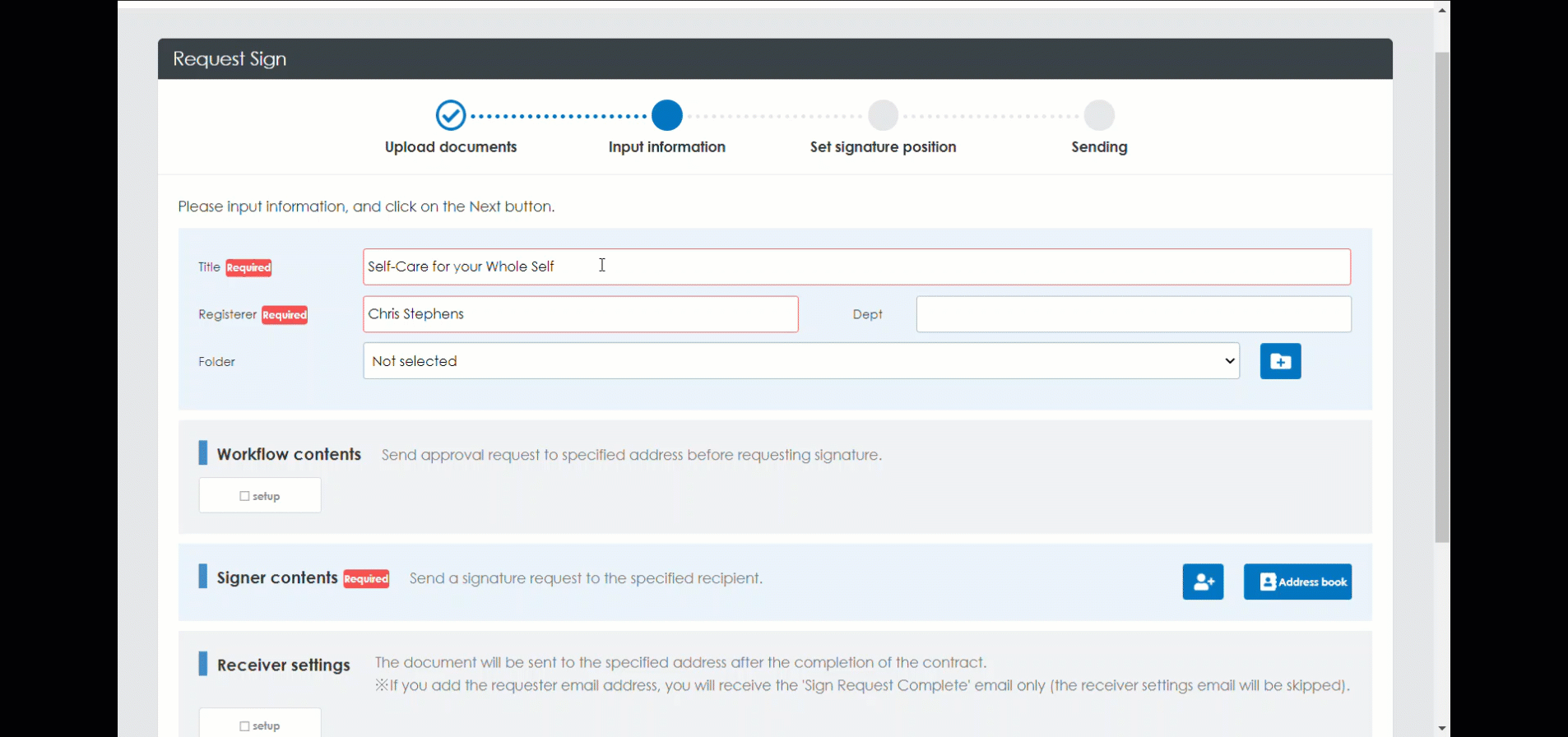 Note – For a single approver, the default order number will be 1. In case of multiple approvers, requestors can enter sequential or parallel order numbers.
4. (Optional)
Select another approver

– Add more inhouse approvers by clicking on 'Add Users' icon.

Enter the Approver Order

– Organize the approval order in 'order no.' field.
[Video Preview]
Enter the Signer Information
5. Signer Contents – Use this field to enter information associated with the signer. You can add one or more signers who will receive signature request after the workflow approval. [Video Preview]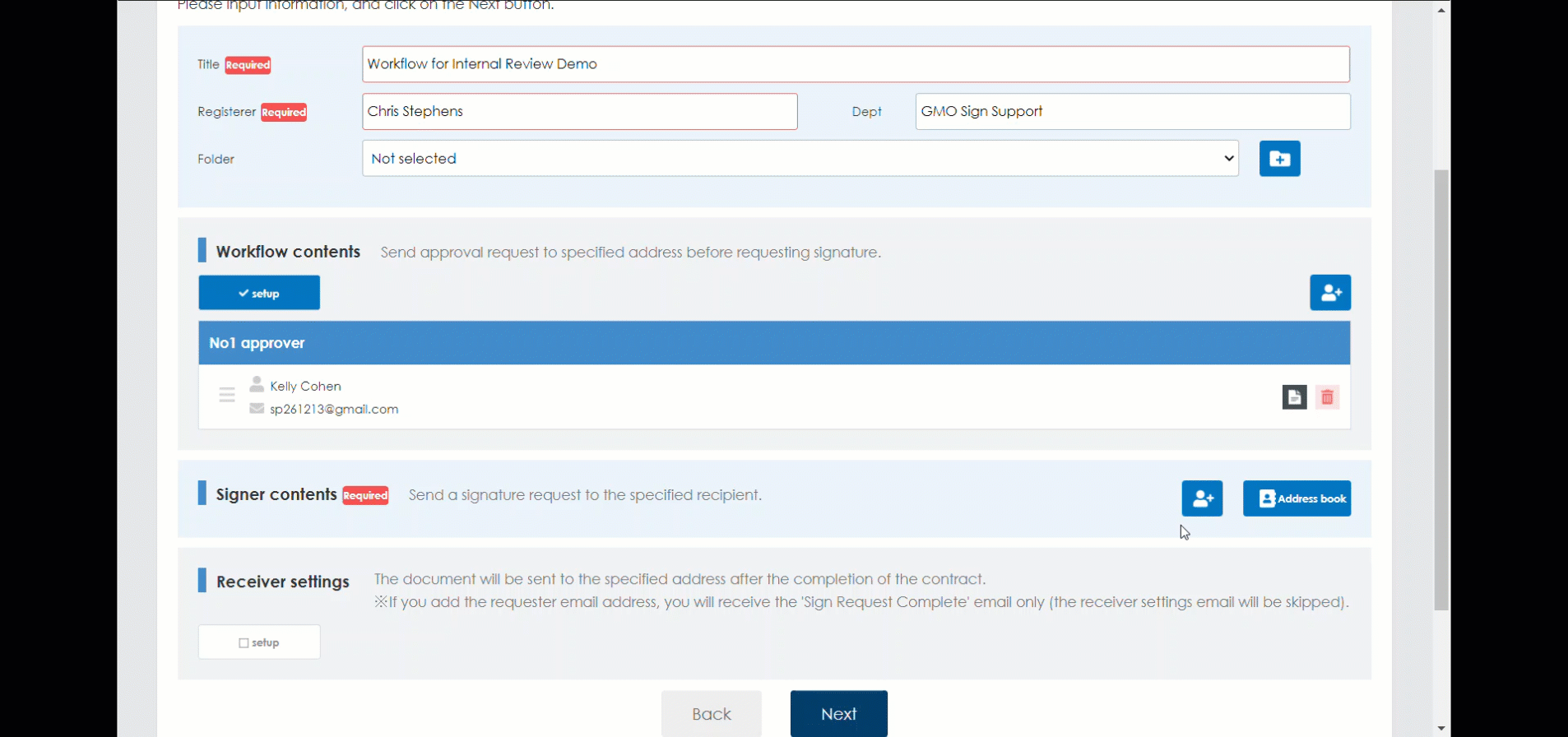 Set Signature Position and Confirm
6. Drag and drop the pen to locate signature for each signer. And click Next.
7. Select the Send button and you will be directed to 'Document List' page. [Video Preview]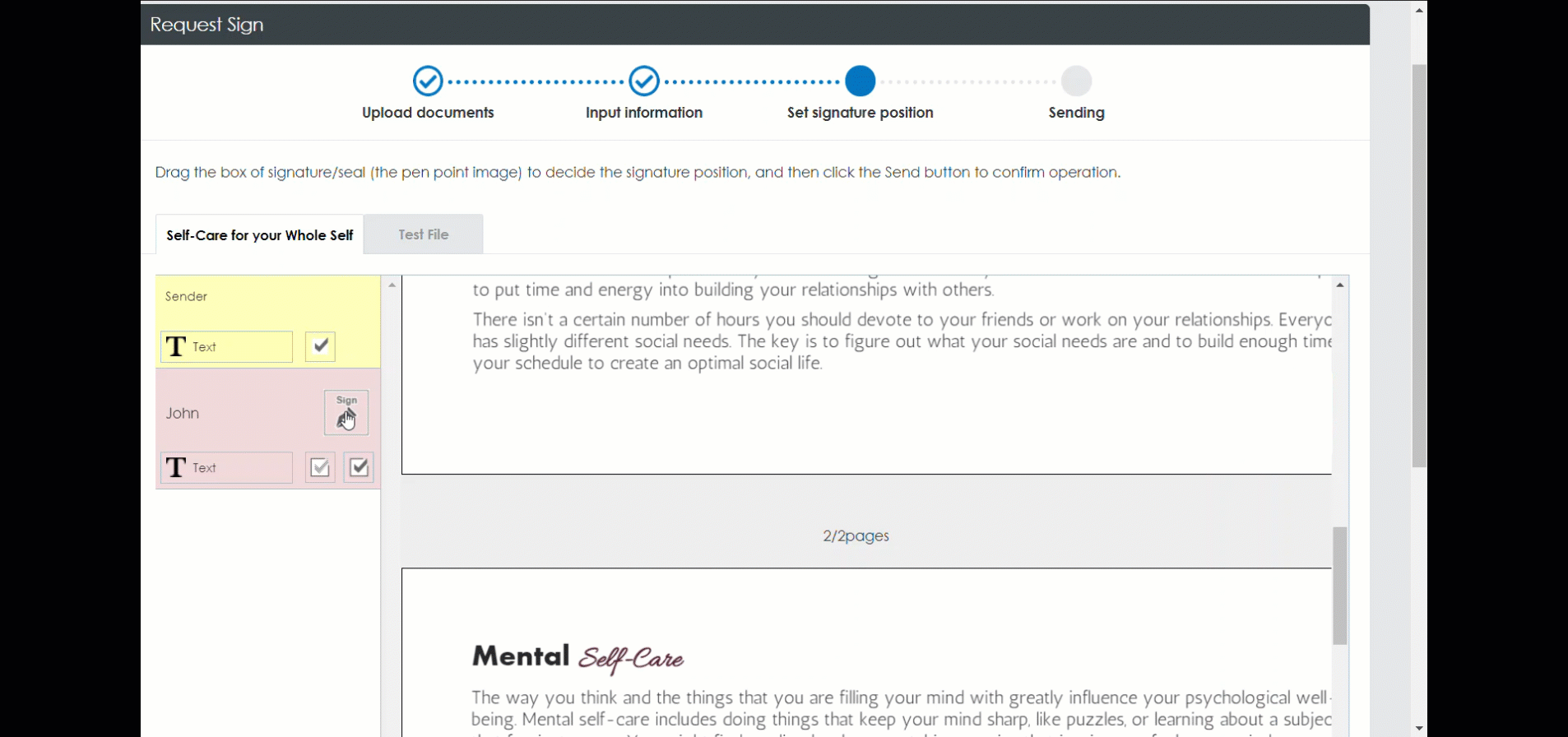 Also read – How does workflow approval request work at approver's end?