The workflow requestors can share the signed documents with other persons if they have their email address. Especially, it is useful for managers, or users who are responsible to analyze the workflow that have been sent by an employee.
Note – Sharing signed documents with another users, enables downloading and viewing of attached files along with signers' details.
Steps to be Followed at Requestor's End
1. As a workflow requestor, start with signature request.
2. After mentioning signer details, click on Setup checkbox under Receiver Settings field.
3. Click Add User icon and enter following details of receiver:
Company Name – It is optional to mention the organization name where the receiver belongs.
Receiver Name – Enter receiver's name in respective textbox and it is compulsory to fill it.
Mail address – Mention email id used by receiver where he or she can get emails to download signed documents.
Comment – If required, type a message that you (as a requestor) want to deliver to receiver.
Language – Select the email language. By default, it is set to English. You can change it as per your requirement.
Document Name – In case there are more than one documents in workflow then, uncheck the checkbox of documents that you do not want to share with receiver.
4. Click on Save to add receiver's information in workflow. [Video Preview]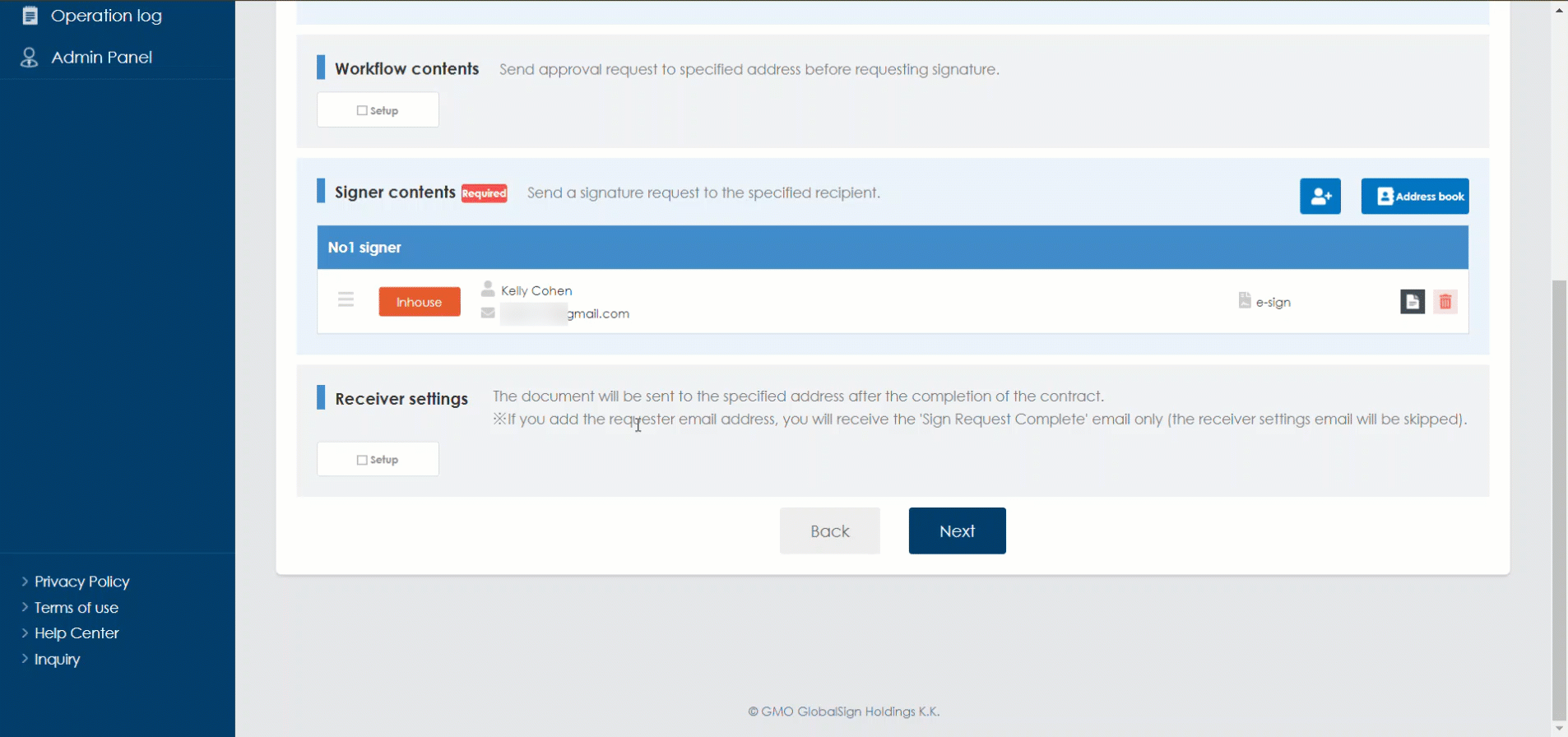 Tip – You can add more than one receiver by clicking on Add Users button.
5. Click Next, set the signature position, and send signature request. [Video Preview]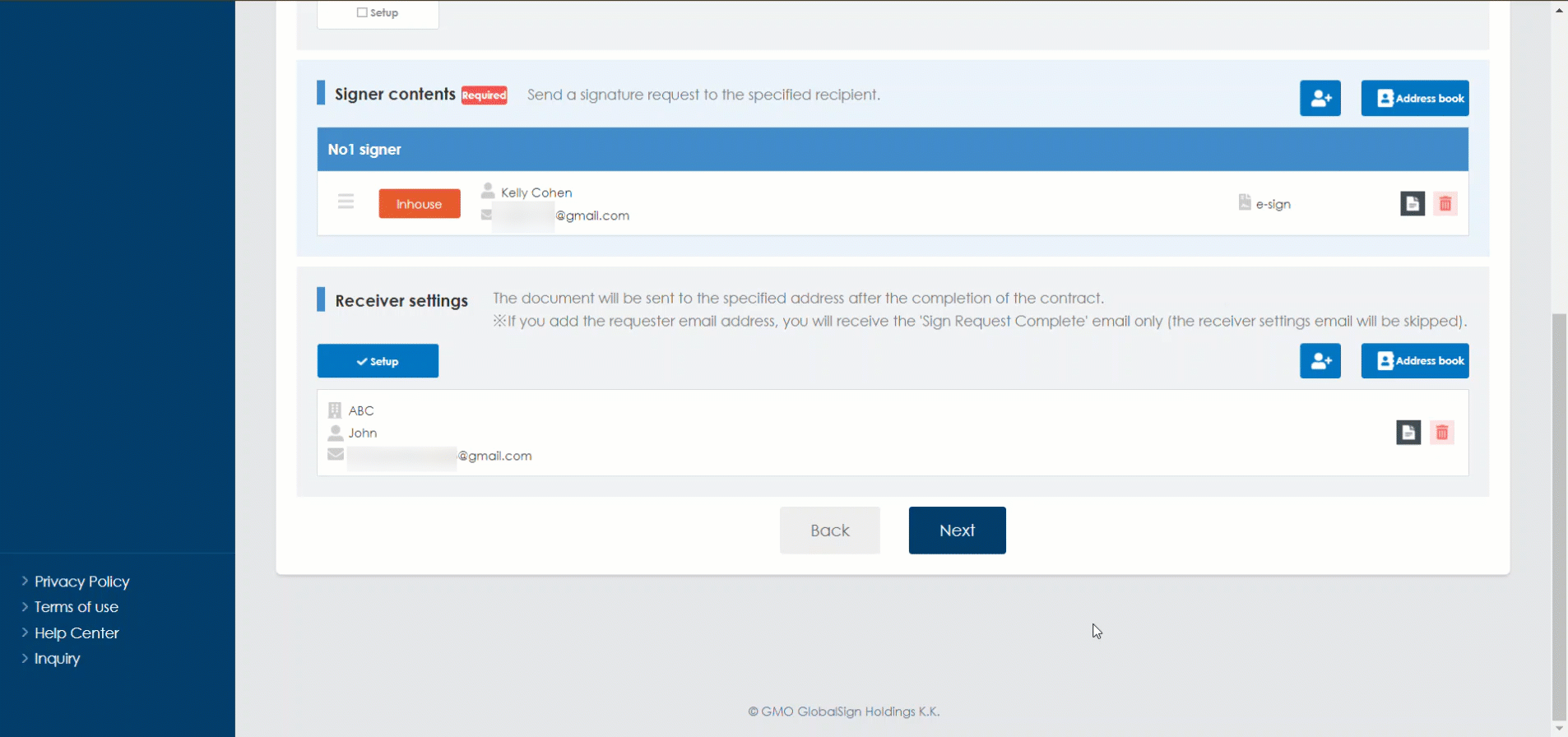 What Happens at Receiver's End?
When all signatures are completed, you (as a receiver) receives an email subjected in format as – Company Name : [Workflow Name] Sending Notification. Click on the link mentioned in Document download URL and view the signed agreement by downloading it on your system. [Video Preview]